Intervention Season 6 Episodes
Find out where to watch Season 6 of Intervention tonight
Season 6 Episode Guide
Episode 1 - Gabe V.
When he was three, Gabe's mother abandoned him on the streets of Calcutta, but he was adopted by a young American couple. Gabe seemed happy in America, but he secretly felt like an outsider. In high school he started to rebel and resent his Christian upbringing. He began using marijuana and cocaine, and later graduated to heroin. Then he squandered all of the $37,500 he received after a car accident to support his drug habit. Now the family fears that without an intervention, Gabe's addiction and depression will soon lead to his death.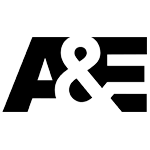 Episode 2 - Jeff
Forty-year-old Jeff was once known as a heroic firefighter after he saved his partner's life. But Jeff was traumatized by the harrowing event, and his drinking increased drastically. Jeff has received two DUI's and been rushed to the hospital numerous times for seizures. Jeff's alcoholism has also forced his son and wife to move out. Now his family's last hope is that an intervention will stop Jeff from drinking himself to death.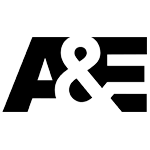 Episode 3 - Sonia & Julia
Identical twins Sonia and Julia, 22, shared everything as children and grew up in a loving home. Their parents emigrated from Poland and worked multiple jobs to send their children to the best schools. But now the family's American Dream is turning into a nightmare as Sonia and Julia are withering away from anorexia. The sisters' competitive spirit has turned to bitter rivalry and jealousy. And they're so stricken with fear that the other will burn more calories that they never let each other out of their sight. Now their desperate parents seek help.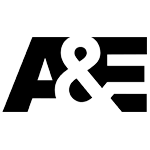 Episode 4 - Donald
When he was five, Donald's parents divorced. He longed for a strong father figure, but his father had very little contact with him. Donald became a gifted boxer, but ultimately chose drugs over his career. He joined a violent gang and turned to stealing to support his crack habit. Now his son is angry because Donald wasn't there for him growing up. Donald's girlfriend just had a baby and Donald has a second chance to be a good father, but his crack use is spiraling out of control.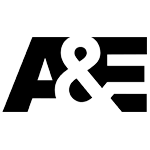 Episode 5 - Jason
Jason grew up in a seemingly perfect upper-middle class family in Littleton, Col., but he struggled to gain his father's approval. When Jason failed to make the baseball team his freshman year, Jason and his father were devastated. Jason began rollerblading and excelled, but he quit because his father disapproved of the sport. Jason turned to drugs and by his senior year he was an addict. A year later, the Columbine High School shooters named Jason one of the bullies they retaliated against. Overcome with guilt and grief for his dead classmates, Jason's addiction escalated. Now Jason lives on the streets of Denver, and his family is in pieces.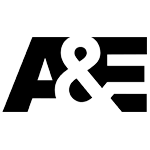 Episode 6 - Nikki
When she was young, Nikki's mother and grandmother worked hard to give her a good life. Nikki excelled in school, but she was devastated when her grandmother died. She began hanging out with a rebellious crowd, skipping school, and using crack. Nikki eventually had two daughters, but has remained addicted to drugs. Her daughters desperately want to have a relationship with Nikki, and know that an intervention is their only hope of saving their mother's life.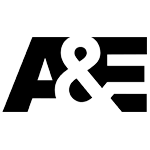 Episode 9 - Danielle
Although she has two loving children and an adoring husband, Danielle is dangerously addicted to Percocet. As a teen, Danielle felt neglected by her alcoholic father and began cutting herself. Now she spends each day hiding behind closed curtains, ignoring her children, and self-medicating with up to 40 Percocet a day. An intervention is the last chance Danielle's children have to get their mother back.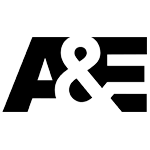 Episode 11 - Joey
With a terrifying addiction to heroin, Joey's career as a tattoo artist is in jeopardy. His parents divorced when he was three. At 13, Joey started smoking marijuana and soon graduated to ecstasy, LSD, and heroin. When he stole his mother's credit cards, she reluctantly filed charges and he went to jail. He has a daughter now, but the girl's mother is afraid to let Joey be alone with her. An intervention is the only way to stop Joey from overdosing.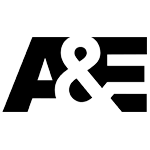 Episode 13 - Gloria
At 53, Gloria prides herself on being a good cook and an independent, fun-loving woman. But Gloria uses her cooking and charm to manipulate her family into letting her drink as much as she wants. Gloria had difficulty raising her children, and was married to an abusive man. At 42, Gloria got breast cancer and underwent chemotherapy and radiation but did not stop drinking. Now Gloria drinks and drives, misses work, and spends all her money on alcohol. Gloria's family has had enough of her selfishness, and they're ready for an intervention.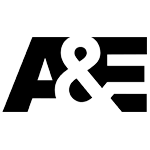 Episode 14 - Marci
To outsiders, Marci's family life seemed ideal. But while her mother worked, Marci was left home with her alcoholic father. She endured his abuse while her mother looked the other way. Marci began drinking and doing drugs. Her marriage failed, and she lost custody of her children. But her mother still denies that Marci has a bad problem. Can an intervention help Marci and her mother to stop their dangerous behavior before it's too late?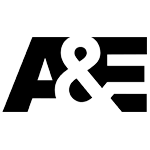 Episode 15 - Allison / Gabe Follow-Up
Gabe and Allison return to tell their stories after they both faced interventions and treatment. Gabe used heroin to deal with the deep emotional scars caused by his adoption and Allison was addicted to inhalants.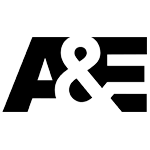 Episode 98 - Intervention In-Depth: Pot City, USA
A lot of people think that Humboldt County in northern California is an American paradise. Small towns in the county like Arcata look like they've been plucked right out of a Norman Rockwell painting. But the town has a dirty little secret--law enforcement officials say that over 1,000 homes there may be growing marijuana illegally. Capt. Mark Chapman and the Humboldt County Drug Task Force are determined to take back the town, house by house. Our cameras follow as they make busts and fly over forestlands searching for hidden marijuana groves.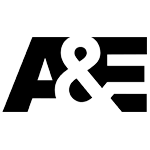 Episode 99 - Addiction in Uniform
This special looks at the gut-wrenching but hopeful stories of three Iraq veterans and their struggles with addiction caused by combat stress. Leia's flashbacks to the terrifying things she saw in Iraq caused her to drink until she connected with a support group of fellow veterans. Paul saw some of the heaviest fighting of the war and turned to alcohol and cocaine when he returned home, but a detox program is helping him to cope and move on. And after Matt was discharged, he had vivid nightmares about being shot or burning, and he started drinking to calm himself down.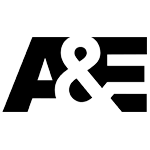 In order to keep our service free we display advertising and may earn affiliate fees for purchases you make on external sites that we partner with.
All content is © 2023 On TV Tonight unless pertaining to advertisers, companies, studios, movies and TV series listed on this site.