Intervention Season 21 Episodes
Find out where to watch Season 21 of Intervention tonight
Season 21 Episode Guide
Episode 1 - Melanie
Melanie was just eight months old when her dad committed suicide. Her mother's subsequent trauma went untreated, and she struggled raising her three kids. Melanie, the youngest, suffered the most. She began acting out and getting in trouble to gain attention. When she was nine, she was diagnosed and medicated for ADHD. Then, at 14, Melanie was introduced to crack cocaine by an older boyfriend. She was instantly hooked and ended up in rehab at 15. Melanie got clean and turned things around, going back to school and becoming a Personal Support Worker - a vocation that she loved. At 19, shortly after a breakup, Melanie found out she was pregnant and her ex-boyfriend wanted no part of being a father. She loved her son and was a good mother but, four months after giving birth, she became depressed and starting using crack cocaine again. Now, five years later, Melanie is saddled with a severe addiction. Without an intervention, Melanie will lose custody of her son, or worse, lose her life.
Episode 2 - Robin
From sports to academics, Robin was the apple of his parents' eyes. He did everything to impress them, even forgoing his childhood dream of becoming a pilot. Once in college, Robin soon learned the pressure to be perfect could be washed away with a few nice drinks. And he soon found he needed alcohol to get through the day. After hearing incessantly about his desire to become a pilot, Robin's best friend took the initiative and enrolled him in flight school hoping that this may pull him out of his funk. Robin stopped drinking and became a successful pilot, eventually moving up to flying big commercial jets. But the stress of being away from his wife and children drove him back to booze and it didn't take long before Robin's problem was back on the radar, ultimately destroying his career and family. Robin's parents and brothers believe the brilliant pilot is still in there somewhere, but without an intervention, they're fearful that Robin may spiral to a horrible death.
Episode 3 - Chelan
Chelan was a devoted wife and mother until the breakup of her marriage sent her spiraling into the world of prescription opioid abuse. Three short years later, Chelan is homeless, supporting a full-blown heroin addiction by working as a prostitute and is no longer allowed to see her three little boys. Her family are afraid that if they don't intervene now, Chelan will lose her life to this gripping addiction.
Episode 4 - Nathan
An outstanding athlete, Nathan excelled at sports at an early age. It was obvious to all around him that he was professional material. His status as the town's star hockey player made him a popular kid with a bright looking future. But when he was 19, a fight at a local bar left him with a ruptured ACL, a painful injury that left him with an addiction to prescription opioids. Fortunately, Nathan was able to get clean after a wake-up call from the law. He moved to a new town and got a good job. All was going well until an explosion at a St. Patrick's day riot left Nathan with third and fourth degree burns. He was in the wrong place at the wrong time, and Nathan, again, became addicted to painkillers. He's been spiraling ever since. Now, the only thing Nathan lives for is his next fix. His family is afraid that without an intervention, Nathan will soon meet an unfortunate end.
Episode 5 - Courtney
An adventurous child with a love for animals, Courtney dreamed of growing up to be a veterinarian. Tragically, when she was just seven years old, her best friend died in a drowning accident and Courtney was never the same. The loss left her closed off and moody. In her teenage years, that moodiness turned to rebellion and she began to experiment with drugs. Today, Courtney no longer cares about her health or safety. Her alarming re-use of dirty needles has taken her to the brink of death. If Courtney doesn't accept treatment, her life is surely at risk.
Episode 6 - Coleman
Coleman grew up with the stigma of having a father in prison. His mother did her best to raise seven children but, as the middle child, Coleman got lost in the mix. Today, Coleman is hopelessly addicted to fentanyl, stealing to support his habit with the help of his opioid-addicted girlfriend, Nikki. The longer his addiction endures, the less chance Coleman has of ever seeing his daughter again, and his family worries his addiction may kill him first.
Episode 7 - Shandon
Shandon's early life was disrupted at three years old when her parents divorced and her mother moved out of the country. Growing up without a maternal figure, Shandon felt abandoned and became very introverted. In high school, Shandon was badly bullied and she turned to drugs. She began acting out and resisting authority, so her father sent her to live and reconnect with her mother. Shortly after arriving, her mother was diagnosed with terminal lung cancer and died within a year. Sixteen-year-old Shandon returned to live with her father and hid her grief by abusing even harder drugs - heroin, opioids and eventually fentanyl. Now in her mid-twenties and saddled with a $200 a day intravenous habit, she prostitutes herself in order to feed her addiction. Her family is at its wits end and is desperately hoping an intervention will save her life.
Episode 8 - Natasha
When Natasha's parents divorced, her mother, Linda, soon remarried. Natasha's new life was a far cry from her father Wayne's strict household. Alcohol and drug-fuelled parties were the norm and it wasn't long before Natasha was partying with those who were supposed to take care of her. To many of Natasha's friends, it was not a surprise that she began using harder drugs like crystal meth and heroin. Now a full-blown addict, Natasha, 22, has a chance to start her life over. But will Linda be able to convince Natasha to say yes to help when she's never been able to say no to her daughter?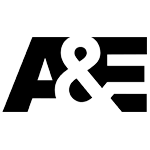 In order to keep our service free we display advertising and may earn affiliate fees for purchases you make on external sites that we partner with.
All content is © 2023 On TV Tonight unless pertaining to advertisers, companies, studios, movies and TV series listed on this site.