The Amazing World of Gumball Season 9 Episodes
Find out where to watch Season 9 of The Amazing World of Gumball tonight
Season 9 Episode Guide
Episode 1 - The Re-Run / The Guy
The Re-Run: When we last saw Gumball, he was hitting rewind on Rob's Universal Remote just in time to save himself from being trapped in The Void. The remote has now taken Gumball back to the beginning of that disastrous day. Armed with the knowledge of what this day has in store, he must try and stop Rob from destroying his life. / The Guy: Gumball and Darwin put Anais' new friend, Josh, through a series of tests, to see if he's good enough for their sister. However, when the boys' extreme methods start freaking Josh out, he questions whether being Anais's friend is worth the trouble. So Gumball and Darwin end up having to convince Josh to give Anais a second chance.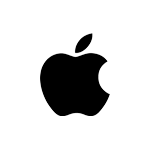 Episode 2 - The Boredom / The Vision
The Boredom: Gumball and Darwin are convinced it's one of those days when nothing interesting is happening. But as they walk around Elmore in search of adventure, it becomes apparent exciting things are happening just not to them. / The Vision: When Gumball and Darwin accidentally find a sinister secret manifesto on Alan's memory stick, they decide they have to foil his plan for total world domination. As the fantasy of Alan's new world order spins out of control, Gumball and Darwin resort to desperate measures.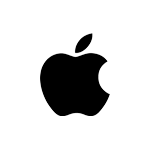 Episode 3 - The Choices / The Code
The Choices: When a typically stressful Watterson family dinner pushes her to the edge of her sanity, Nicole starts reminiscing about the time she met Richard. Might her life have been better if she'd never stopped to talk to her future husband and taken a different path instead? / The Code: Gumball learns the Wattersons have been stealing Mr. Robinson's wi-fi for years. When it goes down, they try and live without it but life offline proves too hard. Gumball and Darwin decide to hack their way through cyberspace to learn Mr Robinson's passcode.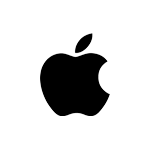 Episode 4 - The Scam / The Test
The Scam: At Halloween show and tell, the class isn't buying Gumball's story about Gargaroth the Devourer until Carrie fakes a terrifying haunting. The kids convince the school to hire them as ghost exterminators and take their payment in Halloween candy. But when it turns out Gargaroth is real, suddenly Gumball is expected to be the town's savior. / The Test: Gumball is livid when an online test keeps telling him that his character-type is "The Loser". He's convinced the only way to shake off this label is to do the opposite of everything he normally would. But Gumball suppressing his natural instincts leaves a vacuum, a Gumball-shaped hole that someone has to fill. That someone is Tobias, who starts turning the whole show into a cliched sitcom.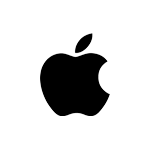 Episode 5 - The Slide / The Loophole
The Slide: A chance encounter with the woman of his dreams inspires Rocky to stop living life online and find love with the help of the latest dating app. Gumball and Darwin try to help Rocky through the tricky world of online romance. In the race to find Rocky's dream girl, they discover people can forgive almost anything when you tell them you're acting in the name of love. / The Loophole: Gumball and Darwin give Bobert specific instructions to ensure he acts in a safe and responsible manner. When Bobert starts applying his robot logic to their rules, they soon realize they're going to have to be much clearer. Or he will end up destroying them all.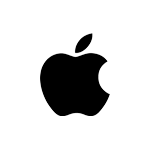 Episode 6 - The Copycats / The Potato
The Copycats: Gumball and Darwin are confused when they meet Kiki and Quack, a pair of siblings that copy everything they do and say. Then they find out this copycat family is making money online from imitating the Watterson family! When they fail to encourage them to find their own identity, the Wattersons realize they need a more permanent solution. / The Potato: When Darwin has lunch with Idaho, he decides to stop eating potatoes in solidarity with his brotato. However, he finds his obsession with his favourite food harder to kick than he ever imagined so Gumball decides to help his friend curb his carb cravings.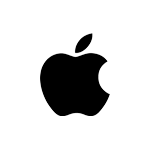 Episode 7 - The Fuss / The Outside
The Fuss: Nicole tries, and fails, to hide her disappointment when Richard and the kids fail to remember her special day. Richard has to figure out what special day he has actually forgotten and then make it a day to remember or else! / The Outside: The family goes to visit Richard's Dad. Based on his basic living standards and extended absence from Richard's life, they assume Frankie must have done a stretch in the slammer. When Frankie comes to stay with the Wattersons, they decide the way to make him comfortable is to make him uncomfortable and turn their house into a prison.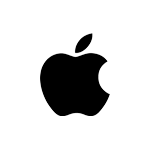 Episode 8 - The Vase / The Matchmaker
The Vase: Sick of Granny Jojo's ugly gifts, Nicole encourages the kids to take matters into their own hands and accidentally break her latest hideous vase. But when Gumball, Darwin and Anais try to destroy it, they discover it is more robust than it seems. / The Matchmaker: Gumball catches Darwin gazing wistfully at a photo of Teri on Elmore Plus and secretly enlists Carrie to help bring them together. But when they can't make Darwin and Teri's love blossom naturally, they decide to make it happen supernaturally.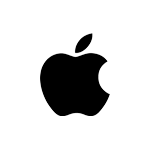 Episode 9 - The Box / The Console
The Box: The Wattersons receive an unmarked package in the mail. To distract themselves from the urge to open it they all take turns to imagine what it might contain. To Mom it could mean financial freedom, to Gumball it could mean superpowers; to whoever it's actually for, it means they're not getting their package. / The Console: When Gumball is given a cursed videogame console, Elmore becomes trapped inside a fantasy RPG world. Gumball, Darwin and Anais have to battle their way through town, unraveling the secrets of their new virtual reality. But they'll have to level up if they're going to stand any chance against the mysterious final boss.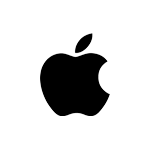 Episode 10 - The Ollie / The Catfish
The Ollie: When Darwin asks Gumball to teach him how to skate, Gumball makes sure he covers every aspect of the skating lifestyle from wearing the right gear, using the right terms and choosing the right board. But when Darwin finally gets his wheels rolling, he realizes there might be one important aspect of skating Gumball hasn't taught him. / The Catfish: When Gumball and Darwin realise Grandpa Louie has no friends on Elmore Plus, they feel bad so they create one called Muriel. However when Granny Jojo finds out Louie has been spending time online with another 'woman', Muriel not existing isn't going to stop her from being destroyed.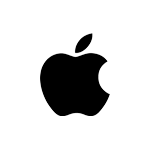 In order to keep our service free we display advertising and may earn affiliate fees for purchases you make on external sites that we partner with.
All content is © 2023 On TV Tonight unless pertaining to advertisers, companies, studios, movies and TV series listed on this site.