Blue Bloods Season 11 Episodes
Find out where to watch Season 11 of Blue Bloods tonight
Season 11 Episode Guide
Episode 1 - Triumph Over Trauma
Amidst a shifting political climate, Frank goes head to head with City Council Speaker Regina Thomas (Whoopi Goldberg) over protests against police brutality. Also, Jamie and his nephew Joe Hill (Will Hochman) work together to locate Danny and Baez when they go missing while searching for a killer, and Eddie steps up to help an abrasive woman find her father's body after it was misplaced during the outset of the pandemic.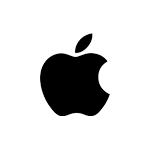 Episode 2 - In the Name of the Father
Danny and Jamie combine forces to convict a notorious drug lord, as Erin nervously awaits the Governor_s selection for the new District Attorney. Also, Frank and his grandson, Joe Hill (Will Hochman), face a difficult decision as they navigate their new and complicated family ties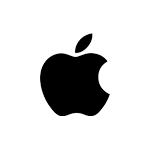 Episode 3 - Atonement
When Joe Hill's lineage as a Reagan is revealed, Frank struggles from a distance when his grandson wants to fight his own battles. Also, when Erin and Anthony receive gift-wrapped evidence, they carefully weigh their options to either take down a long-time mafia leader, or stifle an ambitious mob up-and-comer.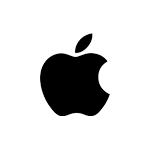 Episode 4 - Redemption
Frank must decide whether the department can accommodate a request to remain in the field from Detective Allison Mulaney (Ali Stroker), a lauded cop who is wheelchair-bound after being wounded in the line of duty. Also, Erin is conflicted by the weight of her authority in the sentencing of a man guilty of vehicular homicide, Danny and Baez pursue a rideshare rapist and Jamie and Eddie team up to aid a fellow officer when his partner is shot on the job.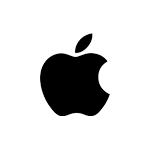 Episode 5 - Spilling Secrets
Eddie and her partner, Officer Rachel Witten (Lauren Patten), are heralded for their bravery for stopping an active shooter, until a civilian comes forward to accuse them of faking the incident as part of a government conspiracy. Also, Frank pries into a decades-long history of cash payments his father Henry has been making to an unknown recipient, Danny and Baez find themselves in the middle of a fierce sibling rivalry between two brothers as they investigate the murder of the men's father, and Sean contends with his school locker being vandalized with anti-police sentiment.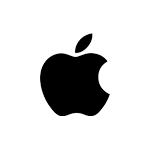 Episode 6 - The New Normal
The Reagans confront hard choices on the job when Frank deals with a police captain who's losing his grip over his precinct, and Danny faces backlash from the Baez and Internal Affairs over a tough call he made in the field. Also, Jamie and Eddie are shown the ropes of field crisis management when a social worker is assigned to them for a ride-a-long, and Erin weighs the consequences of a dangerous criminal's release under new bail laws.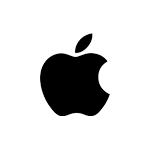 Episode 7 - In Too Deep
After Danny witnesses a drive-by shooting, he butts heads with the detective assigned to the case. Also, a childhood friend of Jamie's is convinced that she has single-handedly solved a cold case murder, and Frank struggles to trust an ex-detective when he brings forth information about a suspected crime ring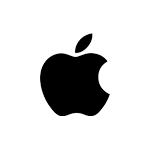 Episode 8 - More Than Meets the Eye
Erin tries not to feel overpowered as her new boss shadows her at work just as she's trying to get a nervous eye-witness to reveal the identity of who shot her boyfriend. Also, the serial killer who previously held Danny and Baez hostage resurfaces, and when Jaime arrests an intrusive reporter who appears at a series of store lootings, it leads to a standoff between Frank and the Attorney General over the press' First Amendment rights.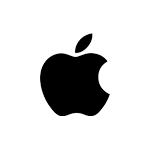 Episode 9 - For Whom The Bell Tolls
Baez confides in Danny and asks for his help in proving her innocence after she finds a corpse in her front yard. Also, Erin struggles to find a peaceful solution when she receives harsh case notes from her boss, Jamie and Eddie butt heads over the handling of a young cops punishment, and Frank makes his whole team attend therapy after Gormley exhibits troubling behavior.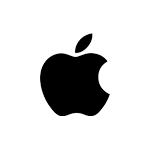 Episode 10 - The Common Good
Frank asks Erin to liaise between him and NY Governor Mendez regarding policy reform he privately backs, but can't publicly support, because it goes against police rank and file. Also, Danny and Baez become enmeshed in the world of competitive gaming when a high-profile video game streamer is murdered, and Eddie and Witten suspect a live-in nanny is being abused after she approaches them on the street for help.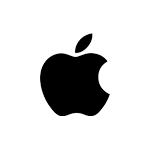 Episode 11 - Guardian Angels
Frank takes matters into his own hands to save Gormley's career when the officer is accused of using excessive force after decades-old complaints against him become public knowledge. Also, Danny and Baez learn to be allies when the transgender community comes under attack, Jamie and Eddie aim to settle a personal dispute with a local thug who likes to fight cops, and Erin is pressured to let a good samaritan off the hook for a violent act of vigilantism.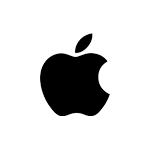 Episode 12 - Happy Endings
Business becomes personal for Frank and his 1 Police Plaza team when Baker is assaulted on the street, as well as for Erin, when she asks her ex-husband, Jack Boyle (Peter Hermann), to represent a defendant she's prosecuting. Also, Eddie wonders if she's being too stubborn after she publicly undermines one of Jamie's decisions at work, and Danny and Baez investigate the attempted murder of a couple with huge secrets.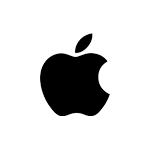 Episode 13 - Fallen Heroes
Jamie faces official reprimand from Frank when he refuses to explain why he contests the arrest report of a fellow officer assaulted in the field, a rising rookie with allies in City Hall. Also, Danny and Baez clash when their lead suspect for the murder of a legendary comedy club owner is one of Danny's favorite standup comedians, and Eddie balks after she agrees to an undercover assignment for Anthony then learns his informant is Don Voorhees (James Le Gros), a former corrupt parole officer she and Jamie arrested.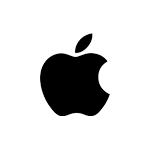 Episode 14 - The New You
Frank and the Deputy Commissioner of Press Information, Garrett Moore (Gregory Jbara), quarrel when Garrett refuses to walk back a quote he provided to a local newspaper. Also, Danny and Baez discover a connection to a feud between local residents and city sponsored hotels for the homeless while investigating a murder, Anthony is mistaken for a mafioso and Eddie pressures Jamie to take a love language quiz.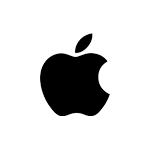 Episode 15 - The End
Shockwaves ripple through the Reagan family when Danny discovers that their newest family member, Joe Hill (Will Hochman), is working undercover for the ATF to bring down a gunrunning organization.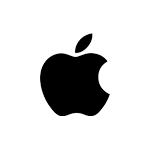 Episode 16 - Justifies The Means
The Reagans band together to prevent Joe Hill from being killed in the line of duty like his father when they fear Joe's cover has been blown within the gunrunning outfit he's helping the ATF bring down.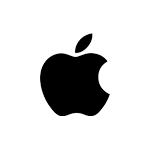 In order to keep our service free we display advertising and may earn affiliate fees for purchases you make on external sites that we partner with.
All content is © 2023 On TV Tonight unless pertaining to advertisers, companies, studios, movies and TV series listed on this site.