Blue Bloods Season 8 Episodes
Find out where to watch Season 8 of Blue Bloods tonight
Season 8 Episode Guide
Episode 1 - Cutting Losses
Danny contemplates retiring until Erin enlists him to help her with a case involving her ex-husband, Jack (Peter Hermann). Also, Jamie and Eddie go undercover as a couple, and Frank butts heads with the new mayor of New York City, Margaret Dutton (Lorraine Bracco).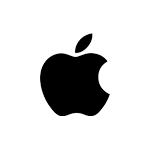 Episode 2 - Ghosts of the Past
Frank receives an order from the mayor to attend a parade honoring a man who served time for conspiring in an attack against the police. Also, Danny investigates the return of a teen Selena Moore (Caroline Pluta), who suspiciously disappeared 13 years ago, and Jamie and Eddie try to help a young woman they believe is being exploited by Congressman Thomas (Richard Walters).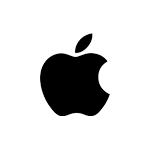 Episode 3 - The Enemy of My Enemy
Erin's trial against notorious human trafficker Chao Lin (Tia Carrera) is jeopardized when the presiding judge is found dead, causing Danny and Baez to investigate foul play. Also, Mayor Dutton (Lorraine Bracco) opposes Frank's public safety initiative, but City Council Speaker Regina Thomas (Whoopi Goldberg) devises a plan to help Frank bypass the Mayor's veto.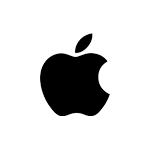 Episode 4 - Out of the Blue
Danny and Baez work the case of a detective who was gunned down prior to testifying against a career criminal. Also, Frank personally investigates when Garrett is attacked by a SWAT team outside his home, and Erin brings in a confidential informant against Anthony's wishes.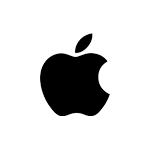 Episode 5 - The Forgotten
Danny and Baez investigate the murder of a single mother whose ex-husband has a history of violence. Also, Frank deals with the fallout when Mayor Dutton (Lorraine Bracco) eliminates solitary confinement in prisons, and Jamie's efforts to save a young woman who overdosed on drugs has unexpected consequences.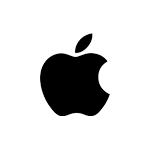 Episode 6 - Brushed Off
When a famous basketball player is found dead of an apparent drug overdose, Danny looks into his possible ties to a local drug gang. Also, Erin revisits the case of a man she may have wrongfully convicted years ago, and Frank is approached by Archbishop Kearns (Stacy Keach) regarding an eviction matter Jamie and Eddie are working on.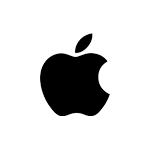 Episode 7 - Common Ground
A case turns personal for Danny when he works to protect a nurse, Faith Madson (Jessie Mueller), from her violent ex-boyfriend. Also, Shelly Wayne (Cassandra Freeman), an acquaintance of Frank's, comes to him with a theory regarding the death of an inmate, and Jamie and Eddie help deliver a baby.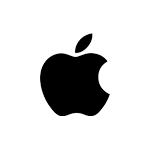 Episode 8 - Pick Your Poison
Eddie's judgment is clouded by her past when she arrests a loathed acquaintance from college on questionable charges. Also, Frank is hesitant to mar the spotless record of a member of the force, a decorated U.S. military veteran, who tested positive for marijuana.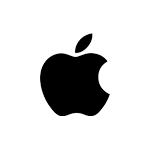 Episode 9 - Pain Killers
As Danny and Baez join a narcotics task force to track down a drug supplier, Baez comes into contact with drugs and is soon fighting for her life from an accidental overdose. Also, Jamie and Eddie work to protect a rehabilitated sex offender whose neighbors are angry he lives in their apartment building, and Frank forms an unlikely alliance with Mayor Dutton.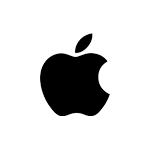 Episode 10 - Heavy Is the Head
Erin is conflicted when Jamie and Eddie ask her to help drop old charges against a man, Parker Mack, who just bravely rescued a woman from a local hostage situation. Also, Danny and Baez work a case involving car thieves and discover the leader is Victor Lugo, a mobster they've dealt with before, and Baker receives a job offer.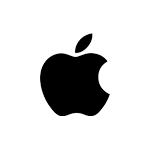 Episode 11 - Second Chances
When a journalist disappears while working on an exposé about an innocent man serving time for murder, Danny and Baez hope that reexamining the original case will help find her. Also, Frank reluctantly speaks out against an initiative led by Erin's office to consider drug abuse as a disease first, and a crime second.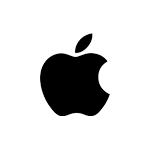 Episode 12 - The Brave
After Anthony is shot while interviewing a witness for an upcoming murder trial, Erin enlists Anthony's archenemy, Danny, to find out who was responsible. Also, Jamie and Eddie get in the middle of a standoff between a police lieutenant and a developmentally disabled man posing as an officer, and Nicky prepares to take the police exam.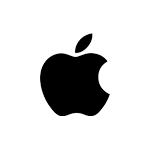 Episode 13 - Erasing History
When Henry is the key witness on Danny and Baez's case, his meddling pushes Danny's buttons until he leads them to valuable information. Also, Nicky shocks her family by siding with her activist friend, Chrissie (Naian González Norvind), who defaced the NYPD flag at One Police Plaza, and Jamie and Eddie learn a parole officer is taking advantage of his power over parolees.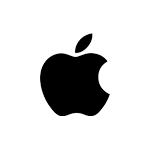 Episode 14 - School of Hard Knocks
When a student is shot by a rival gang member in his high school courtyard, Danny and Baez try to get a grasp on the situation to prevent a reoccurrence, but the principal, Darryl Ward (Ernie Hudson), recklessly takes matters into his own hands. Also, Erin tries to help her friend, Mickey (Raphael Sbarge), who is mixed up in an illegal gambling ring, and Governor Mendez (David Zayas) tries to frame Frank after one of his top legislative aides is shot by an NYPD officer.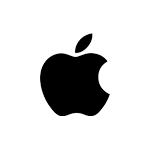 Episode 15 - Legacy
Danny considers taking a new job that would ease his financial struggles after investigating the death of a wealthy man. Also, Nicky tries to avoid involving her family when she is sexually harassed by her boss (Sean Kleier) at her new internship, and Garrett advises Frank to regain the public's trust after a rookie cop is caught on video questioning a pedestrian's immigration status. Sean Kleier guest stars as Nicky's boss, Bobby Jones.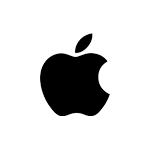 Episode 16 - Tale of Two Cities
Danny and Baez investigate the murder of a man who was living a double life with two separate families, and Anthony tries to resist when Erin asks him to help investigate his old partner, whom she suspects of stealing drug money. Also, Frank deliberates between two candidates for the chief of transit position.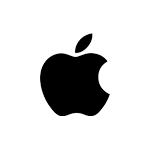 Episode 17 - Close Calls
After Danny's brother-in-law, Jimmy (Kevin Dillon), gets caught up with the mob and steals Danny's credit card, Danny forces Jimmy to take down the mobsters with Baez's help. Also, Frank has Erin and Anthony investigate if his old partner, Lenny (Treat Williams), is truly guilty of a crime and Jamie is approached by Tariq (Rene Ifrah), an officer who wants his help getting reassigned from his undercover assignment at a mosque.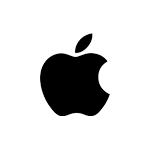 Episode 18 - Friendship, Love, and Loyalty
After a woman voices her outrage regarding the NYPD's inability to find her son's murderer, Danny reexamines the case, upsetting the original detective, Erin, and Anthony, who didn't pursue the case due to lack of evidence. Also, Eddie is shot while on duty; Erin and her ex-husband, Jack (Peter Hermann), face off in court; and Frank contends with an angry police force when Mayor Dutton (Lorraine Bracco) fails to defend them at a press conference.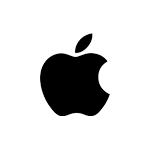 Episode 19 - Risk Management
Danny and Baez race to find a missing girl who will die within 72 hours without her heart medication. Also, Jamie and Eddie are on the wrong side of an investigation after engaging in a car chase, Frank, Garrett and Gormley investigate the rise in the settlement of lawsuits against cops, and Sean wins an essay contest and receives a medal from former New York City Mayor David Dinkins.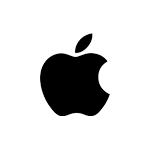 Episode 20 - Your Six
When Danny resorts to asking his incarcerated archenemy, Victor Lugo (Nick Cordero), for help locating a dangerous criminal who escaped from prison, Lugo refuses to assist unless he's allowed to accompany them on the pursuit. Also, Frank subtly tries to convince Jamie to take the sergeant's test, and Erin's plan to go on a date with her ex-husband causes friction between her and Anthony.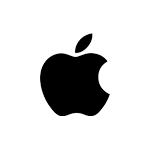 Episode 21 - The Devil You Know
Frank goes head-to-head with a data-tracking company when they refuse to unlock the phone of a terrorist that may hold information regarding upcoming targets. Also, when Erin obtains information about an impending murder from a shady source, she gets Danny and Baez involved, despite the questionable agenda of the informant, and Jamie and Eddie try to locate a woman who kidnapped a newborn baby.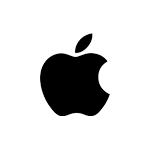 Episode 22 - My Aim is True
When a series of drive-by murders occur after six wrongly convicted men are released from prison, Danny and Baez wonder if they were orchestrated by the men as an act of revenge. Also, Frank combats the guilt he feels about these innocent men unfairly serving nine years in prison, and Jamie and Eddie find themselves in a life-threatening situation.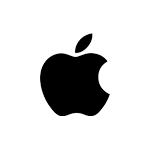 In order to keep our service free we display advertising and may earn affiliate fees for purchases you make on external sites that we partner with.
All content is © 2023 On TV Tonight unless pertaining to advertisers, companies, studios, movies and TV series listed on this site.