Blue Bloods Season 12 Episodes
Find out where to watch Season 12 of Blue Bloods tonight
Season 12 Episode Guide
Episode 1 - Hate is Hate
As Danny consults a psychic to solve the murder of a young boy, Frank is at odds with the mayor over how best to protect the city from an uptick in crime following a high-profile shooting. Also, Erin investigates a decades-old case in which the primary eyewitness to the killing is her boss, D.A. Kimberly Crawford (Roslyn Ruff), who was 13 years old at the time.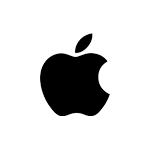 Episode 2 - Times Like These
Tension escalates between Frank and Mayor Chase (Dylan Walsh) after Frank makes a public arrest that goes viral. Also, Danny and Baez investigate a gang attack that takes an unexpected turn; Jamie worries when Eddie lies to him about where she's going in the evenings; and Anthony secretly recruits the Reagans for help with a surprise for Erin.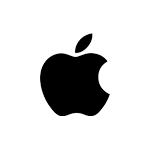 Episode 3 - Protective Instincts
Frank must decide between remaining police commissioner and pursuing a new professional chapter when his old friend Lenny Ross (Treat Williams) presents him with an exciting job offer. Also, Sean puts Jamie and Eddie in a tough position when he tries his hand at the family business behind his father Danny's back, and Danny and Baez investigate the murder of a restaurant delivery man.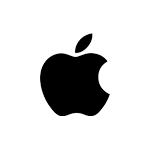 Episode 4 - True Blue
Jamie faces backlash from fellow officers, when he partners with Erin and Anthony to investigate an underground bar the NYPD and FDNY use to hide their criminal indiscretions. Also, Eddie's partner, Witten, considers leaving the force; Danny and Baez investigate a student's murder at a prestigious private school; and Frank addresses an issue of police brutality regarding Baker's husband.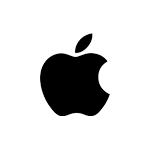 Episode 5 - Good Intentions
Jamie and Eddie experience marital tension when Eddie allows her newly released ex-convict father, Armin (Michael Cullen), to live with them. Also, Danny and Baez go out of their way to help a desperate out-of-town man (Dave Quay) find his missing sister; Anthony enlists Erin's help when new evidence arises in a closed case from his previous police career; and Frank goes head to head with Archbishop Kearns (Stacy Keach) when a local priest calling for the NYPD to be defunded causes friction between the force and the church.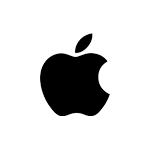 Episode 6 - Be Smart or Be Dead
Frank causes family tension when he assigns Jamie to guard Danny after a hit is put on him, and when Frank tries to stop his cop grandson, Joe Hill (Will Hochman), from seeking revenge after he's attacked. Also, Eddie gets a hostile new partner, and Erin's moral character is attacked by the defense when she tries an old murder case related to her boss, the D.A.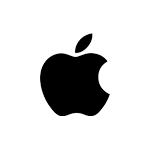 Episode 7 - USA Today
Danny and Baez's attempts to find the culprit who assaulted a shop owner are hindered by the close-knit community's refusal to cooperate with the investigation.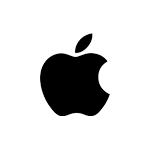 Episode 8 - Reality Check
Danny partners with Anthony to solve a double homicide when Anthony's shady cousin, Joey (Anthony DeSando), proves to have gang ties to the crime. Also, the boundary between Eddie and Jamie's work and personal relationship is strained when Eddie and her new partner, Badillo (Ian Quinlan), ask Jamie to reassign them to different partners, and Erin questions the sacrifices she's made for her career when she allows her law school friend to dig into her personal life to prepare for a potential run for district attorney.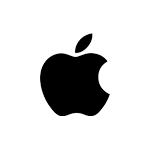 Episode 9 - Firewall
Frank enlists the help of an old friend, Sloane Thompson (Alex Kingston), to investigate a cyber-attack on the NYPD that forces Danny and Baez to release an evasive suspect. Also, Baez questions her place within the NYPD; Eddie is torn over a workplace dilemma; and Jamie wrestles with a family secret.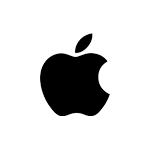 Episode 10 - Old Friends
An illegal drug shipment arriving in New York City forces Danny to partner up with his Texas Ranger associate, Major Waylon Gates (Lyle Lovett), to find the narcotics before they flood the streets. Also, Jamie makes a concerning discovery about a former mentor as he helps a neighbor handle a gambling debt, and Frank receives pushback from Mayor Chase over his handling of a brawl between demonstrators and police officers at a protest.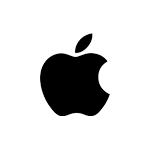 Episode 11 - On the Arm
Danny pursues Dickie Delaney (Jimmy Buffett), a con artist pretending to be the legendary singer Jimmy Buffett, after he's tricked into paying for the scammer's meal at an expensive restaurant. Also, Frank investigates NYPD Captain Terrell (Regina Taylor), who is using her badge to get free wares from local stores; Erin worries about her reputation when she's the subject of a salacious, anonymous police blog; and Jamie introduces a decades-old saluting rule in the precinct.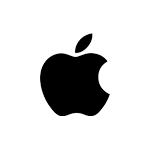 Episode 12 - The Reagan Way
Frank is at odds with his friend Archbishop Kearns (Stacy Keach) when he says the NYPD arrested the wrong man for a murder, but he can't break the confessional seal to reveal the true killer's identity. Also, Danny and Baez use unorthodox methods to work around the Church's confidentiality constraints to find the real killer; Eddie defies Erin and the D.A.'s office to get justice for a sexual assault survivor; and Reagan family ties are put to the test when Jamie and his nephew, Joe Hill (Will Hochman), butt heads over fair police practices.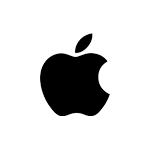 Episode 13 - Cold Comfort
Frank contends with a potentially dirty cop within his ranks when Danny and Baez's investigation into a brutal assault on an NYPD detective reveals the officer may be corrupt. Also, Eddie and Badillo track down the culprits behind the theft of valuable rare works from a celebrated bookstore; Jamie begrudgingly joins Henry as he looks into an old friend's death he deems suspicious; and Erin snoops into the background of a new woman in Anthony's life.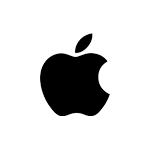 Episode 14 - Allegiance
Erin and Anthony team up with Erin's nephew, police officer Joe Hill, to course-correct a trial when Joe becomes aware of witness tampering. Also Baez forces Danny to help her find the killer of her favorite TV personality; a seemingly random shooting at police Lt. Raymond Moretti's home leads Frank to investigate who in the officer's family has criminal ties; and as Eddie works an SVU case, she questions her decision to become a police sergeant.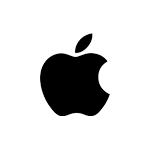 Episode 15 - Where We Stand
Frank contends with public outcry to defund the NYPD School Safety Division, after a physical altercation between a school officer and a student goes viral. Also, Danny and Baez help a father track down his missing ex-wife and daughter; Erin and Anthony deal with the aftermath of the surprise release of a serial criminal; and Jamie is unsure of how to navigate inappropriate conversation among his officers in the precinct.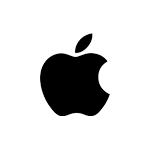 Episode 16 - Guilt
Frank, Baker, Garrett and Gormley experience feelings of guilt when Detective Angela Reddick (Ilfenish Hadera), an officer they briefly worked with at 1PP, is shot after Frank reassigned her for not meshing with their team. Also, Eddie, Danny and Baez investigate a man's murder after Eddie and her partner respond to an altercation between the victim and a neighbor, and Anthony finds himself at a crossroads when he's offered a promotion that strains his relationship with Erin.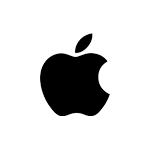 Episode 17 - Hidden Motive
Frank is blindsided when Mayor Chase bypasses him with a request for Jamie to head his security detail. Also, Danny and Baez investigate the murder of a wealthy college student; Eddie experiences tension with her partner, Badillo, when she arrests an protestor against his wishes; and Anthony scrambles to help his half-brother when he fears money woes are leading his sibling down the wrong path.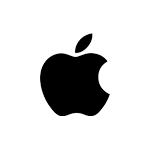 Episode 18 - Long Lost
A local celebrity asks Frank to make an exception to the NYPD age limit; an encounter with an old rival leads Erin to look into an alleged wrongful conviction; Jamie is torn over whether to report a sergeant; Danny and Baez look for an abducted kid.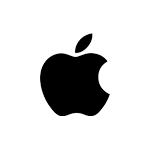 Episode 19 - Tangled Up in Blue
When Erin is stalked by a man who was recently released from prison after serving 12 years, she enlists Anthony and Danny to investigate her office's role in his sentencing. Also, Jamie works to save his badge when he is caught driving under the influence after he is unknowingly given drugs at a party, and Frank navigates multiple family issues as he deals with a troubling medical diagnosis for Henry, as well as Jamie's DUI.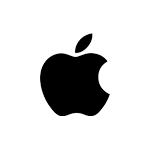 Episode 20 - Silver Linings
Danny and Jamie join forces with their nephew, Joe Hill (Will Hochman), when Jamie and Joe's search for an undocumented, trafficked teenage girl converges with Danny and Baez's investigation into the murder of a woman in witness protection. Also, Frank and Erin butt heads when Frank calls out the district attorney's office for instituting a new rule that classifies armed robbery as a misdemeanor, a mandate that has immediate ramifications for Eddie and her partner.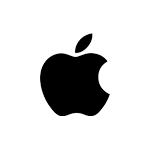 In order to keep our service free we display advertising and may earn affiliate fees for purchases you make on external sites that we partner with.
All content is © 2023 On TV Tonight unless pertaining to advertisers, companies, studios, movies and TV series listed on this site.