The Larry Sanders Show Season 1 Episodes
Find out where to watch Season 1 of The Larry Sanders Show tonight
Season 1 Episode Guide
Episode 1 - What Have You Done for Me Lately?
During a meeting with network executives, Larry is asked to do live commercials to appease his show's sponsors. Reluctant to tamper with the format of his program, Larry worries that they will not work with the style of the show, while Arthur suggests that Hank should be the one to do the spots. However, when that idea is turned down because Hank is already overexposed in the commercial market, Larry is told that the owners are adamant that he be the one doing commercials for the Garden Weasel. Learning about the new commercials, Hank goes to Arthur demanding to know why he was not chosen to advertise the Weasel. Unable to tell him that he is overexposed, Arthur claims he doesn't recall how the network executives responded to the idea that he does them instead. Turning to Larry with his complaint, Hank is still not told of his precarious position, and is insulted when Larry tries to compliment him about the commercials he has been doing. When Larry does his first Garden Weasel commercial and plays it for a laugh, network executive Melanie Parrish insists that, from now on, he read them just as they are written. However, when his comments on the next show cause her to threaten Larry if he doesn't comply, Melanie ends up giving him a black eye that he must then explain to his own staff. Finally, after using Hank in his next commercial, the sponsor's response is enthusiastic, but Larry insists on not doing them anymore himself, despite what anyone else wants.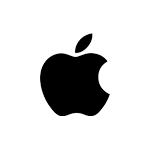 Episode 2 - Promise
While preparing comedian David Spade for his fifth appearance on the show, Paula gives him a routine interview about his monologue. Being polite, Larry asks him to drop by his office, but is caught off guard when David actually comes in to chat before heading on his way. Then, while at home watching television with his wife, Larry is disturbed to see David on the Tonight Show doing the same jokes he told to Paula that very afternoon, and just two days before he is to appear on his own program. Invoking an unwritten rule that discourages guests from doing competing shows back to back, Larry complains to Jeannie about David's abusing the privilege of appearing on his show. Meeting the following morning with his staff, Larry is surprised by their anger over the appearance and, though insisting they rise above it, is convinced by Arthur to knock Spade off the program. Meanwhile, when his fan club comes to visit the set, Hank is surprised when Larry shows up to make some very flattering remarks. When Hank drops by later to thank Larry for the kind gesture, Spade's gaffe comes up and Hank reminds Larry of the days when he was just starting out and making appearances on more than one show, too. So, calling David himself, Larry forgives him after the comic insists that it was the fault of his agent and manager. However, not believing his explanation, Larry tells Arthur to reschedule his appearances a few times to teach David a lesson. But, when another guest is unable to make that night's show, they are forced to call on the comic to fill in at the last minute.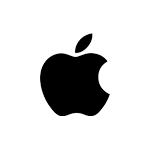 Episode 3 - The Spider
While preparing for a show with guest Carol Burnett, Larry is told that spider expert Steve Kutcher will also be appearing with some of his spiders. Asked to participate in a Tarantula Arm Race, Larry's fear of spiders causes him to worry but, when Arthur insists it will get huge laughs from his audience, he tentatively agrees to join in. Meanwhile, after having comedian Jon Lovitz and his date over for dinner, Larry tells Jeannie of his concerns about doing a show with spiders, while she points out hat he would do anything for a laugh. Preoccupied with the spiders and unable to focus on their rehearsal, Larry is forced to cancel a comedy sketch he was planning with Carol Burnett. Asked to find someone else for the spider race, Arthur turns to Hank, persuading him to do the stunt instead of Larry. Although initially excited with the opportunity of a bigger role on the show, Hank has second thoughts after noticing the bites on Steve's arm. When Carol offers to hold one of the spiders during the show, Larry refuses to be outdone and volunteers to hold one, too. However, when he jerks his arm away, the spider flies across the set and, in the ensuing chaos, all of the other spiders escape. Petrified by the spider perched atop his head, Hank freezes on the couch awaiting help, while Carol climbs onto Larry's back for protection. Though Larry complains that the disaster cost a fortune in lost spiders, Arthur insists that the laughs were well worth it, in spite of a spider bite that caused Hank to have an allergic reaction.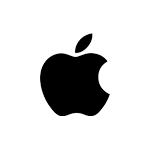 Episode 4 - Guest Host
When Larry asks a comedian and good friend Dana Carvey to host the show during his vacation, Hank is upset about having been passed over for the guest spot once again. Turning to Arthur, Hank insists on being given a chance to audition for the guest host job right then and there, as Larry gives Dana a run down on the show while discussing their fishing trip together later that week. Told to use Larry's office while he is away, Dana is surprised when Hank suddenly appears to remind him that he is there to help during the show whenever necessary. Much to Larry's dismay, Dana's first show goes superbly for the guest host. However, told that Dana has been offered to host a competing late-night program and afraid of giving the potential competition any exposure, Larry agrees to tell Dana that he will not be guest hosting anymore. But, after fending off Hank's request that he be allowed to fill in, Larry cannot bring himself to tell Dana that he can no longer do the show. Although he tries not to watch the next show, Larry is chided by Jeannie about letting his competition with Dana get the best of him. When he decides to come back from vacation to host the show, Larry is told it would look like an admission that Dana is a genuine threat. Pressing him for a decision about the other offer, Larry and Arthur discover Dana has actually accepted a prime-time spot on another network. Finally, after Carvey cancels their fishing trip, Larry invites him to be his announcer that night, leaving Arthur to break the news to Hank.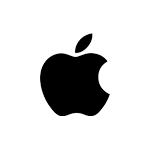 Episode 5 - The New Producer
While recuperating from surgery, Arthur is upset with changes in the show made by substitute producer Jonathan Littman, even though the new head of Late Night Programming, Sam Fitsgerald, tells Larry that the network is happy with the new look. As Sam congratulates Jonathan for his pointed critique of the show, Larry asks that Jon's memo be kept from his staff and urges his network boss to go slow with any changes. However, when Phil steals a copy of the memo, panic breaks out among the staff as they begin to fear for their jobs. Although Larry tries to reassure his staff, Hank is unconvinced that his job is secure and worries about Jonathan's recommending a younger announcer. Though Larry agrees to let the situation play itself out on the condition that the memo be kept from his producer, when Arthur receives a copy at home, he makes a premature return to the office. Meanwhile, Hank decides to cultivate a younger image by getting an earring. Finding Arthur waiting for him, Hank gets drunk and the pair storms into Larry's office to protest. When Arthur announces his decision to quit, Larry asks Jonathan to reassure Arthur that he is not after his job, but is taken aback by Littman's stated intention of becoming the new producer. Admitting that the memo was a mistake, Jonathan then discloses another one criticizing Larry's role on the show, too. Insisting he wouldn't do the show without him, Larry persuades Arthur to return to work, but is forced to do some explaining when the producer of another late show suddenly drops by for lunch.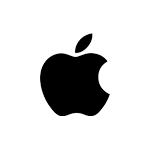 Episode 6 - Flirt
During an appearance on his show, actress Mimi Rogers claims that she would like to see Larry do a nude scene in a film. While pursuing the idea further, Larry flirts with Mimi and asks her to come back again the next night. Although hesitant about making such an unusual offer, Larry is calmed by Arthur and assured that having her back is a fine idea. Meanwhile, having run out of time for "Seinfeld's" Michael Richards, Larry is saved when Arthur intervenes to prevent an uncomfortable confrontation with the disgruntled would-be guest. While watching the show at home with Jeannie, Larry tries changing the channel to avoid her seeing him with Mimi. However, intrigued by her husband's on-camera behavior, Jeannie bluntly asks if he had sex with his lovely guest. Meanwhile, after rescheduling the next day's show, Larry summons Arthur to discuss their flirting, worried that it is drawing him into an affair with Mimi. As a result, Beverly instructs her not to flirt with Larry that night, causing Mimi to ask him if something is wrong. Though Larry nervously backpedals and says that their playful banter was fine, Mimi claims to be attracted to him, insisting that her behavior was sincere. After Larry refuses the offer of his announcer's Malibu home to seduce her, Hank calls on Mimi in her dressing room and tries to tempt the disinterested actress himself. Meanwhile, looking for her husband, Jeannie is directed to Mimi's dressing room, though Larry is actually in Arthur's office nervously burning the phone number Mimi gave him. Returning home to watch the show, Larry claims that, while he had the chance to have an affair with Mimi Rogers, he refused, and asks Jeannie to applaud his self-control.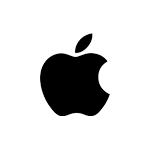 Episode 7 - Hank's Contract
While in the middle of his contract negotiations, Hank threatens to leave the show unless he gets both a raise and his own golf cart to drive around the studio. Learning of his demands from network lawyer Sheldon Davidoff, both Larry and Arthur mercilessly poke fun at Hank behind his back. Meanwhile, although thanking Larry for some words of encouragement during the show, Hank clears out his office in preparation for leaving. While Larry and Arthur are invited to join the staff for his surprise going away celebration, Hank discovers that a stripper Phil and Jerry hired turned out to be a woman he once dated. Asking to meet with Jerry alone, Hank reveals that he knows they have been laughing at him behind his back, unaware that Arthur is listening on the speakerphone. However, when Arthur sneezes and Hank realizes their conversation has been overheard, he storms out after quitting his job. On his way to a final meeting with network executive Davidoff, Hank tells Arthur that he has an offer to co-host a cable talk show with Dick Cavett. However, Larry soon learns the network has decided no to renew Hank's contract and that the Cavett job was just a bluff by Hank to bolster his negotiating strategy. Going to see Sheldon and claiming he has an offer to host another late night show. Larry threatens to quit unless Hank is given everything he wants. However, after Hank accepts the compromise offered by the network, Larry is offended that they didn't take his threat of quitting seriously enough, even though he was bluffing about his other offer.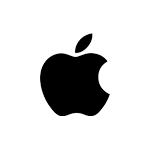 Episode 8 - Out of the Loop
After noticing that his head writer Jerry has been slacking off lately, Larry realizes that he knows little about his show's staff. Pressing Beverly for detail, he is told that Jerry has been having sex on the set with Sally, a new employee on the show. Learning that he was the only one who didn't know about the affair, Larry demands that Arthur help him become more connected with his staff and, going to see Jerry himself, asks him to rethink his romance with Sally or risk losing his job. While dictating a column for his fan club newsletter, Hank inadvertently tells Darlene to print his observations about Jerry and Sally's having sex in the parking lot. After witnessing the spectacle in the parking lot, too, Larry agrees to fire the head writer himself. However, listening to Jerry plead his case, Larry agrees to give him another chance. Meanwhile, when they are unable to resist each other, Jerry and Sally are spotted by guest Peter Falk having sex in the balcony during the show. After they are called into Larry's office, Jerry is shocked to find that Sally has taken a job in New York in order to be closer to her boyfriend. Then, in the wake of a violent argument between Jerry and Phil, Larry seeks out Arthur's help, insisting that he be distanced from the personal problems of his staff. Finally, when he discovers the mix up in the newsletter, Hank panics upon learning that Darlene is already sending them out to his fans.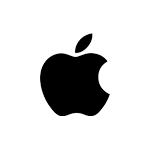 Episode 9 - Talk Show
As Larry is about to take the stage for his show, Jeannie tells him that his job has ruined their relationship. Claiming that the only way she can get a chance to talk to him is to be booked as a guest; her veiled threats force Larry to cut the monologue short. Confronted by Arthur about why he only did one joke, Larry says his wife is ready to leave him and that he had no other choice if he is to save their marriage. After discussing the difficulties of show business marriages with his guest Catherine O'Hara, Larry hurries back to his wife, leaving Hank to apologize for is erratic behavior. While Beverly and Darlene point out the advantage of being married to a celebrity, Paula chooses to sympathize with Jeannie's plight. Finding his wife in tears and blaming his staff, Larry discovers Jeannie has been depresses for some time. Returning to the show and failing to ask all the right questions, Larry is criticized by comedian Billy Crystal for letting his personal life affect his work, even though Arthur thinks the show is going great because of all the tension. Deciding that he and Jeannie need to get away, Larry insists they take a trip to Hawaii the following week, even after being reminded that it is an important ratings period. Returning to finish the show Larry asks Jeannie to take the stage with his guests, reminding her that she first met Billy Crystal at their wedding. Finally, after Larry invites her back again, and Jeannie insists they not go to Hawaii, Arthur claims this has been his best show ever.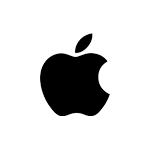 Episode 10 - Party
During a visit to the set, Larry's wife Jeannie invites Arthur and his wife over to their home for dinner the following night. Taken aback by the offer, Arthur asks for some time to consult with Elaine, mindful of the fact that Larry and Jeannie have never once invited them over to their home. Larry insists it will be in reality, he is really uncomfortable with the thought of entertaining Arthur and Elaine, he asks Beverly over for dinner as well to diffuse the tension. When Beverly bows out of their women's group meeting because of the dinner, Paula and Darlene are convinced it is because she is getting promoted. Told about the party, Hank begs Larry for an invitation, and then insists that Darlene come along, too. After cornering Larry in his office to complain about Beverly's "promotion," Larry is forced to invite Paula, and while warning Hank against inviting anyone else, ends up extending an invitation to Phil. So, with virtually the entire staff coming to dinner, Larry hurriedly puts away the things in his house that he would rather they not see, while Jeannie insists he relax and enjoy the party. Surprised to find that Phil has brought Jerry as his date, Larry is shocked when neighbor Martin Mull arrives to find out what is going on. Inviting him to stay, Larry becomes increasingly worried that the staff is learning too much and warns Jeannie to not be so revealing about their personal lives. However, angered by his reprimand, Jeannie locks herself in the bedroom and leaves Larry alone with their guests, forcing him to admit they are fighting when the party comes to a close. At work the following morning, Larry's paranoia increases when he happens upon his staff discussing the party.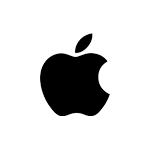 Episode 11 - Warmth
After an emotional moment on the air with Richard Simmons to discuss the progress of Hank's new diet, Larry comes across a report on his show's ratings in Arthur's office. Although concerned by the low numbers compared to his competitors, Arthur insists that they mean nothing and insists that Larry forget all about them. However, asked about his image, Jeannie claims it is the hostility bubbling beneath Larry's surface that viewers find attractive. Returning to work the following day, Larry is surprised when a new security guard asks to see his identification before allowing him into the studio. Already uncomfortable with his "angry" image, when Larry is told that the guard has been fired for the mistake, he insists that he be given his job back. Unable to shake his concerns about his "likability factor," Larry asks Arthur for a focus group test to find out what his viewers really think of him and the show. Advised by Arthur not to do anything different because of the focus group, Larry cynically insists that all of his shows are absolutely typical. Then, while secretly watching their reactions after the show, Larry is shocked by the group's responses, but is counseled by Arthur to stop worrying about what other people think and to start liking himself more. Finally, though told by Larry that the focus group hated him, Hank discovers that he is one of the best-liked parts of the show.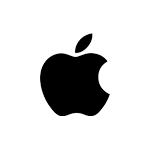 Episode 12 - A Brush With the Elbow of Greatness
While watching the local news, Larry is surprised to learn he has been accused by a woman of rudely pushing her in a supermarket checkout line. Though admitting that he was at the market when Carol Biederman was shoved into a magazine rack, Larry denies having anything to do with the episode she described. Meanwhile, as reporters besiege the show office searching for stories of more rude and violent behavior by Larry, Hank asks to plug a product during the show in order to impress the company's owner. When videotape from the market shows that Larry unknowingly pushed Carol while waiting in line, Larry and Arthur call on Norman Litkey, the show's publicist, for help. Although Larry worries about the damage it could do to his reputation, Norman insists the controversy will only help the show's ratings. However, after listening to the negative news coverage of the event, Larry bemoans his status as a celebrity and hides out in his office. Criticized by Jeannie for feeling sorry for himself, Larry is coerced to come out and do the show, deciding to apologize to Carol on the air and put an end to the entire episode. But, after introducing Carol to his audience, Larry is shocked to discover that she has sued other celebrities after chance public encounters and accuses her of being a professional victim out to take advantage of his bad publicity. When she is finally thrown off the show by Larry, Carol turns to the press to complain about how badly she was treated, and the resulting controversy causes Hank to lose a potential commercial endorsement.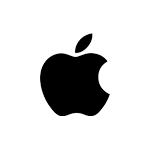 Episode 13 - Hey Now
When his announcer Hank Kingsley falls asleep during an interview, late night talk show host Larry Sanders wonders just how committed his sidekick is to the job. After asking his producer, Arthur, to speak with him about the problem, Larry also discovers that Hank owns an expensive home in a neighborhood where he and his wife Jeannie are also looking for a house. Curious as to how he could afford to live in such a high-priced area, he is reminded by Jeannie of all of the commercials that Hank appears in. Returning the next day to find that Arthur has not met with Hank, Larry decides to speak with Hank directly. Upset that his friend is making so much money, Larry chooses to get back at Hank by asking him to stop using his trademark phrase, "Hey Now," on the show anymore. Meanwhile, when pop superstar Janet Jackson is scheduled to appear, Larry worries that she won't make it from the airport in time for the show. Though he tries apologizing after being so harsh, Larry only makes matters worse by continuing to complain about Hank's commercials distracting him from their show. But, while waiting for Janet Jackson to arrive, Larry struggles to stretch out an interview with a dog trainer until Hank bails him out with a series of jokes. After their guest star finally appears, Larry apologizes to Hank and, thanking him for helping save the show, is invited to join him for some of his personal appearances.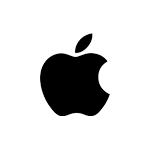 In order to keep our service free we display advertising and may earn affiliate fees for purchases you make on external sites that we partner with.
All content is © 2023 On TV Tonight unless pertaining to advertisers, companies, studios, movies and TV series listed on this site.