Top Chef Season 17 Episodes
Find out where to watch Season 17 of Top Chef tonight
Season 17 Episode Guide
Episode 1 - It's Like They Never Left!
Fifteen of the competition's fiercest challengers return to face-off in the toughest season yet! A mise-en-place challenge set at the historic Griffith Observatory in Los Angeles kicks off the intense battle, where the Chefs immediately size each other up to see how everyone has progressed since last competing. Then, the first elimination challenge takes the Chefs to the beach to cook a seafood meal -- however, their only heat source will be fire. No electricity, no special appliances. Back to basics. It's going to be a true slug-match to see who has the skills and who has the drive to take the one thing that has eluded them all... the title of Top Chef! Padma Lakshmi, Tom Colicchio, and Gail Simmons return as judges and joining them as the first guest judge of the season is legendary Chef, Jeremiah Tower. Marcus Samuelsson, Nancy Silverton, Michael Cimarusti, Josiah Citrin, Suzanne Goin, Caroline Styne share the table for the high-powered, high-stress beach-side meal.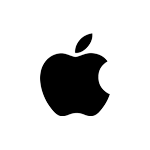 Episode 2 - The Jonathan Gold Standard
This week the chefs honor the late, great Pulitzer-Prize winning food critic Jonathan Gold. Using Gold's last guide list, the chefs fan out all over Los Angeles to sample the unique taquerias, food trucks, mom-and-pop cafes, upscale eateries and ethnic cuisine only found in the City of Angels. Drawing inspiration from this one-in-a-lifetime culinary odyssey, the chefs create dishes to serve 200 of Jonathan Gold's friends, family, and restaurateurs that he loved at the iconic Union Station. Noted food writer and personal friend of Jonathan Gold, Ruth Reichl serves as guest judge alongside Padma, Tom and Gail.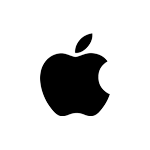 Episode 3 - Strokes of Genius
Comedic superstars Ali Wong and Randall Park swing by the Top Chef kitchen for a Quickfire Challenge tasking the chefs to make the wackiest fried rice they can. Then, the chefs head to the famed Getty Museum to seek inspiration from one of four historical art movements to create a masterpiece on their plate. Guest Judge Ludo Lefebvre joins Tom, Padma and Gail, as well as guest diners Chefs Ray Garcia, Sara Hymanson, Sarah Kramer and Craig Thornton.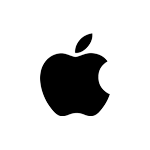 Episode 4 - You're So Fresh!
Kelly Clarkson drops into the Top Chef kitchen for a Quickfire based on her new movie, Trolls: World Tour, where the chefs are tasked with combining colorful ingredients from six different musical 'lands' to make one delicious dish. For the Elimination Challenge, the chefs are split into two teams to create a cohesive, progressive vegetarian meal for Padma, Tom, Gail and James Beard nominated guest judge Jeremy Fox. The catch is they won't know what ingredients they'll be working with until the morning of the challenge when they shop exclusively at the Santa Monica Farmers Market.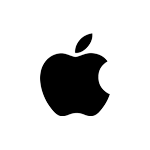 Episode 5 - Bring Your Loved One to Work
In the Quickfire, it's a true test of communication as the chefs play a game of telephone with their loved ones as they try to reproduce the dish their family member is currently eating at a nearby restaurant. Then, the chefs are tasked with creating a signature product that they will bottle, use on a dish and sell at a food festival. They may get help from their visiting loved ones, but for one chef, the help won't save them from being sent home. Celebrity Chef Nancy Silverton is the guest judge joining Tom, Padma and Gail.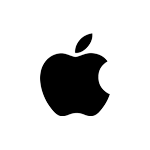 Episode 6 - Get your Phil
Padma gets a real rise out of the chefs when she tasks them to make a Quickfire dish without any All-Purpose flour. Instead chefs must work with alternative flours from Blue Corn and Buckwheat to Coconut and Hazelnut. James Beard Award-Winning Chef Chris Bianco serves as the guest judge for the Quickfire Challenge. Then, the chefs are whisked off to the famous Walt Disney Concert Hall to meet legendary conductor Gustavo Dudamel who is about to celebrate the LA Philharmonic's 100th anniversary. The Maestro inspires the chefs to treat their flavor profiles like musical instruments, each providing a counterbalance to the other. For the Elimination Challenge, the chefs serve Dudamel and members of the LA Philharmonic at award-winning Otium restaurant along with Padma, Tom, Gail and Guest Judge, Bocuse d'Or finalist Timothy Hollingsworth.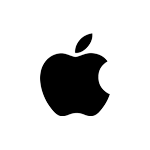 Episode 7 - Pitch Perfect
The chefs are challenged to a taco throwdown for the taco king, actor and restaurateur Danny Trejo. For the Quickfire, the only sharp tool they can use is a machete, in honor of one of Danny's signature characters. Then, Padma informs the chefs that the only way to make it to Restaurant Wars is to survive this week's qualifying challenge. The cheftestants have to dig deep to create and pitch a restaurant concept complete with a couple of dishes to the judges -Padma, Tom and Gail, along with "Top Chef" Chicago Winner Stephanie Izard and James Beard Award winning Restaurateur Kevin Boehm. The top two concepts will be the restaurants built for the signature Restaurant Wars challenge, while the chef with the judges' least favorite concept will be eliminated.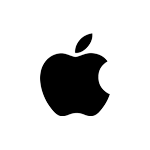 Episode 8 - Restaurant Wars
It's Restaurant Wars and this season Padma takes all the limitations off the table as the chefs can make as much food as they want and shop wherever they choose. The two winning chefs from last week's concept challenge are given 48 hours to pick their teams and make the restaurants they pitched come to life.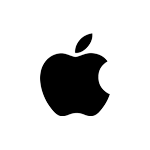 Episode 9 - Cabin Fever
The chefs head to the mountains, a few hours outside of Los Angeles to go to Summer Camp where they are challenged to an outdoor grilling Quickfire for Padma and "Top Chef" Kentucky winner Kelsey Barnard Clark. Before the sun rises, the chefs get to work on an upscale brunch buffet for 200 moms vacationing at the camp using a very limited stock pantry. It'll take more than s'mores and a round of kumbayas to impress the moms, the judges Tom, Padma and Gail, and guest judge "Top Chef" Charleston Winner Brooke Williamson.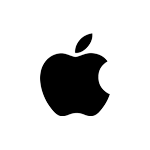 Episode 10 - Colossal Coliseum Kaiseki
With only six chefs remaining, the challenges get even more difficult, when pastry super-chef Sherry Yard awaits the All Stars for a dreaded dessert Quickfire, made even more impossible when chefs must endure a blindfolded taste test to pick their ingredients. Then Michelin-starred Chefs/Restaurateurs Niki and Carole Lidi-Nakayama demonstrate a traditional Japanese Kaiseki meal, the ultimate in simplicity, restraint and precision. The chefs must make this formidable dinner for not just these Kaiseki masters, but in celebration of the Tokyo games with Olympic medalists Diana Taurasi, Rai Benjamin, Nastia Liukin, Ibtihaj Muhammad, Christian Coleman, Kerri Walsh Jennings and NBC Olympic Primetime Host Mike Tirico. The gold medal meal takes place at the iconic Los Angeles Coliseum with Padma, Tom, Nilou Motamed and Niki & Carole Lidi-Nakayama at the judges table.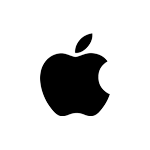 Episode 11 - Michael's Santa Monica
Tom makes his final decision from Last Chance Kitchen on who should return to the competition. Then the chefs take off in a Quickfire with Padma and Jonathan Waxman making a two-course Business-Class dish for an airline. For their final challenge in Los Angeles before jetting off to Italy for the finale, the chefs go to Michael's Santa Monica, where they meet Chef and Restaurateur Michael McCarty, the legendary pioneer of California Cuisine. With only five chefs moving onto the finals, the chefs will have to reimagine one of Michael's iconic dishes from across the years and serve it to a table of celebrated alumni of Michael's kitchen, including Roy Yamaguchi, Jonathan Waxman, Sang Yoon, Mark Peel and Brooke Williamson.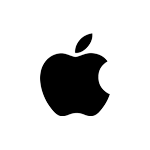 Episode 12 - Lucca
In a Top Chef first, the final five travel to one of the top culinary destinations in the world - Italy. First the chefs must make an apertivo for 30 locals from the town of Lucca that pairs perfectly with a Peroni beer. Then, they have the experience of a chef's lifetime, hunting the elusive white truffle which they must use in a dish for a Tuscan food festival. There's no room for error, as the chefs are making dishes for not just Tom, Padma and Gail but avant-garde Italian Chef Cristiano Tomei, Truffle expert Cristiano Savini and a host of locals.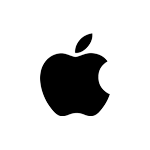 Episode 13 - Parma
In the penultimate episode in the All Stars competition, the chefs are treated to a culinary dream trip to Parma, the legendary home of Parmigiano-Reggiano cheese and Prosciutto di Parma ham. After getting a behind the scenes tour of some traditional multi-generational factories of these exclusive products, the chefs must feature these ingredients in two courses and serve their dishes to a table of 16 Michelin stars. Pasta master, Chef Evan Funke, sits in as the guest judge along with Tom, Padma, Gail and a bevy of celebrated Italian super-star chefs. One chef is eliminated as only the top three will move on to the finale.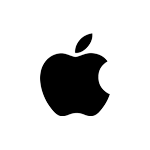 Episode 14 - Finito!
In an epic Italian showdown, the final three All Stars cook the meal of their lives in an effort to take home the ultimate title and prize. To win, all they'll need to impress not only the judges - Tom, Padma, Gail and Nilou Motamed, but also culinary superstars Mauro Colagreco, Clare Smyth, Marcus Samuelsson, Janice Wong, Tony Mantuano, Eighth Generation Italian Butcher Dario Cecchini and Food & Wine magazine's Hunter Lewis. It's a fight to the bitter end, but only one will be have their second chance to finally be crowned Top Chef.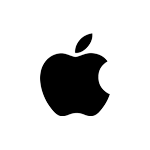 In order to keep our service free we display advertising and may earn affiliate fees for purchases you make on external sites that we partner with.
All content is © 2023 On TV Tonight unless pertaining to advertisers, companies, studios, movies and TV series listed on this site.