Top Chef Season 20 Episodes
Find out how to watch Season 20 of Top Chef tonight
Season 20 Episode Guide
Episode 1 - London Calling
To celebrate the milestone 20th season, Top Chef returns for an epic international showdown with World All-Stars in London. Sixteen of the greatest competitors, including winners and finalists, representing 11 different "Top Chef" iterations around the globe face off in the fiercest showdown the culinary series has seen. For their first Quickfire Challenge, the chefs pair up and combine ingredients to cook a dish featuring UK seafood. Then, in the first elimination challenge, the chefs must create vegetable-forward dishes where protein serves as the accompaniment. Padma Lakshmi, Tom Colicchio and Gail Simmons return as judges and joining them as the first guest judge of the season is legendary Michelin-star Chef Angela Hartnett.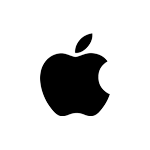 Episode 2 - Rice, Rice Baby
In the second Quickfire, the chefs are challenged to make an amuse-bouche that must fit on a Ritz Cracker. With a display of unexpected ingredients, the chefs must quickly find a way to incorporate three different items all onto one cracker. Two-star Michelin chef Santiago Lastra serves as guest judge. The competition heats up and the chefs head to Alexandra Palace where they must create dishes featuring rice for 100 guests. Cooking rice on Top Chef is risky business and with cheftestants from all around the globe, they must rise to the occasion to cook with this simple ingredient and showcase their culinary skills, diverse roots and international influence. Joining Padma, Tom and Gail for this challenge is Lorna Maseko, host of "Top Chef South Africa."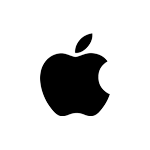 Episode 3 - Cheeky Pints and Pub Bites
In lieu of a Quickfire, Tom and Gail surprise the chefs with an old-fashioned pub crawl around central London. Pints are consumed and food is devoured until the judges reveal the Elimination Challenge. In teams of two, the chefs are tasked with recreating and elevating a classic pub dish. And to top the pressure, two chefs will pack their knives. Guest judges Brett Graham and James Cochran join Padma, Tom and Gail as well as a room full of guest diners.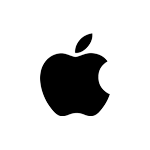 Episode 4 - Spurred Lines
Master chocolatier Paul A. Young joins Padma to judge the Quickfire Challenge. They task the chefs with creating a beloved English classic: the biscuit. The chefs head to Tottenham Hotspur Stadium for a football-themed team challenge. They must impress guest judges Aquiles Chávez and Tottenham's own Ledley King in up to three rounds of fast-paced challenges featuring favorite English ingredients. The teams that succeed are safe while the rest are relegated and must compete again. In the final round, the three chefs from the losing team will battle it out. Who will be safe and who will be kicked to the sidelines?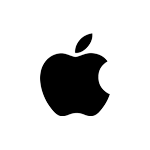 Episode 5 - Holiday Vacation
In this week's extra sweet Quickfire, the chefs are tasked with creating a celebratory dish featuring honey and mead in order to win over Padma and guest judge Adam Handling. Then, the chefs escape the city and head to the Kent countryside. The cheftestants create a festive family meal featuring their favorite holiday dishes for judges Padma, Tom and Gail, along with "Top Chef Mexico" judge Martha Ortiz.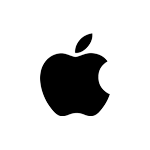 Episode 6 - Top Chef Is No Picnic
The chefs are shocked when they discover this week's Quickfire Challenge is the midseason finale of Last Chance Kitchen. They enjoy afternoon tea as they help Padma and Tom decide on who should return to the competition. The chefs take a trip to Highclere Castle for the Elimination Challenge, where they must work together to create and serve an elevated picnic basket. Will the teams be able to produce high-end picnics that can impress Padma, Tom, Gail, and guest judge and notable pastry consultant Graham Hornigold? Who will be asked to pack their picnic basket and go?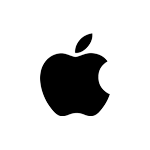 Episode 7 - Hands Off
The chefs are in for a surprise when they walk into the "Top Chef" kitchen and see Gaggan Anand, praised as one of the world's best chefs, as their guest judge. For the Quickfire Challenge, they must take a page from Gaggan's playful menu and create a dish inspired by an emoji. For the Elimination Challenge, they're tasked with taking inspiration from one of Gaggan's famous dishes and creating a plate with a message that's visually stunning and can be eaten without utensils.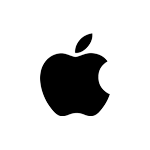 Episode 8 - Street Food Fight
Guest Judge Judy Joo surprises the chefs by challenging them to create delicious street food-inspired dishes. For the fastest Elimination Challenge in series history, the chefs must get inspiration from the new "Fast X" movie for the largest and fastest mise en place race. Top Chef Canada Judge David Zilber sits in as the guest judge along with Padma, Tom and Gail.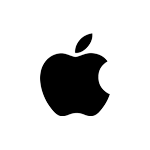 Episode 9 - Restaurant Wars
It's Restaurant Wars and this season, the perennial favorite is back with a twist! The chefs split into two teams of four and are tasked with creating a restaurant concept and tasting menu. To add to the pressure, they must debut their restaurants at three Michelin-starred Core by Clare Smyth and the judges will have a full view of the kitchen. Unbeknown to the chefs, Jimi Famurewa, the Chief Restaurant Critic for the Evening Standard, is seated in the dining room, and later joins Padma, Tom and Gail at the judges' table.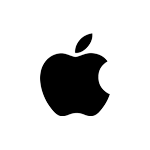 Episode 10 - Thali Time
There's nothing like preserved fish in the morning, which is exactly what the chefs have to cook with for this week's Quickfire Challenge. The chefs enjoy a night off as famed chef Asma Khan treats the cheftestants and Padma to an Indian Thali dinner. For the Elimination Challenge, they must use six different flavor profiles to create their own Thali platter to impress a panel of chefs from India and judges Padma, Tom and Gail.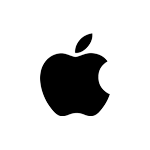 Episode 11 - Battle of the Wellingtons
Coming into the final stretch before the finale, it's full steam ahead as the remaining six chefs are tasked with creating a steamed dish for their Quickfire Challenge. In one of the hardest Elimination Challenges, the chefs are put in teams of two and must create not one, not two, but three different Wellingtons to serve 20 diners, along with Padma, Tom and Gail. The two chefs from the losing team will pack their knives.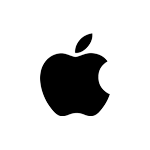 Episode 12 - Goodbye, London!
As the journey in London comes to a wrap, the final four chefs welcome back the winner of Last Chance Kitchen. For this week's Quickfire, the chefs are joined by guest judge Sam Bompas, who challenges them to create a dish featuring jellies and molds. For their final Elimination Challenge in England, they're tasked with creating trompe l'oeil dishes, where the plates must literally fool the eye and taste like something completely different than what it looks like. Who will make it to the finals in Paris, and who will bid adieu?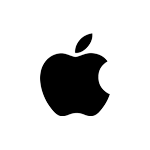 Episode 13 - Champions in Paris
The final four land in Paris, the culinary capital of the world and home of the 2024 Olympics. In the Quickfire, they compete in the infamous Wall Challenge. Unbeknownst to them, their partners are no strangers to competition and are U.S. Olympic and Paralympic athletes Mallory Weggemann, Suni Lee, Sydney McLaughlin-Levrone and Hunter Woodhall. The chefs must work with their mystery partners to create identical plates in hopes of impressing Michelin-starred guest judge Greg Marchand. For their final Elimination Challenge, they must create a Michelin-worthy dish using one of France's most humble ingredients: the Champignon de Paris. To help determine who will make it to the finale is a star-studded table of diners. Padma, Tom, Gail and Greg Marchand are joined by Mauro Colagreco, Alexandre Mazzia, Adeline Grattard, Alessandra Del Favero, and Louis-Philippe Vigilant. For this epic showdown, the chefs will serve their dishes on none other than Alain Ducasse's boat, Ducasse sur Seine.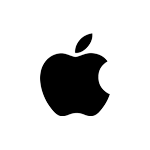 Episode 14 - Fin.
The finalists are on top of the world as they've made it to the finale in Paris. The final three will have the opportunity to cook the meal of their lives for Padma, Tom and Gail, along with a table of culinary luminaries. The guests include Marcus Samuelsson, May Chow, Daniela Soto-Innes, Clare Smyth, Simon Rogan, Ángel León, Food & Wine magazine's Hunter Lewis, Michelin Guide's International Director Gwendal Poullennec and "Top Chef France" Judge Hélène Darroze. The chefs lay it all on the table in their final challenge, but only one will take home the ultimate title of "Top Chef" World All-Star.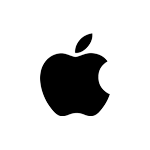 In order to keep our service free we display advertising and may earn affiliate fees for purchases you make on external sites that we partner with.
All content is © 2023 On TV Tonight unless pertaining to advertisers, companies, studios, movies and TV series listed on this site.