Top Chef Season 4 Episodes
Find out where to watch Season 4 of Top Chef tonight
Season 4 Episode Guide
Episode 1 - Anything You Can Cook I Can Cook Better
Bravo's Emmy-nominated hit culinary series, "Top Chef: Chicago" premieres with a super-sized sizzling episode featuring 16 rising chefs, a windy city, and the restaurant industry's most renowned talent, so let the flames begin. In the first episode, the chefs have to put their own twist on a Chicago staple and serve it to host Padma Lakshmi and guest judge Rocco DiSpirito (Celebrity Chef and cookbook author) in their new residence. Then, for the elimination challenge, the chefs battle it out in a head to head competition that gets heated.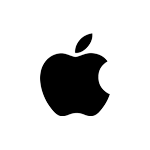 Episode 2 - Zoo Food
In the second episode of "Top Chef: Chicago", the chefs shop at a local Farmers Market for fresh ingredients to create their perfect quick-fire dish which must impress guest judge Wylie Dufresne (Chef and owner of wd~50 in NYC). Then, it's all about teamwork when the chefs are put into teams and must cook and cater a posh event at an unusual location.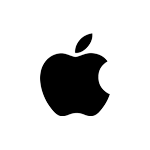 Episode 3 - Block Party
The competition gets "muy caliente" when famed champion of fine Mexican cuisine, Rick Bayless (Chef of Frontera Grill and Topolobampo in Chicago and creator of Frontera gourmet foods) puts the chefs through their paces, including a neighborhood fiesta with ingredients they didn't buy at a supermarket.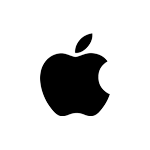 Episode 4 - Film Food
Its all about presentation in the fourth episode of "Top Chef: Chicago". The chefs show off their knife skills for guest judge Daniel Boulud (Chef and owner of Daniel and DB Bistro in NYC) by transforming ordinary veggies into pieces of art. Then, the chef' testants are in for a treat when film critic Richard Roeper hosts a cinematic-inspired dinner party that has all the chefs seeing stars.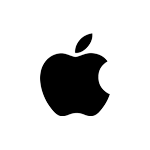 Episode 5 - The Elements
With the competition heating up, the chefs must step up their game. First, guest judge Ming Tsai (owner of Blue Ginger) and host Padma Lakshmi put the chefs' palates to the test with a complex taste test. Then, for the elimination challenge the chefs are grouped and draw from the elements of the earth to cater an upscale charity event.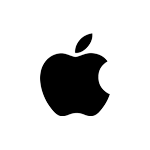 Episode 6 - Tailgating
The chef' testants must create a dish that works together and enhances the flavor of a particular drink that has an age limit. Then, the Bears take center stage when Chicago culinary star Paul Kahan (Chef and owner of Blackbird and Avec) sees if the chefs have what it takes to cook up the ultimate tailgate meal.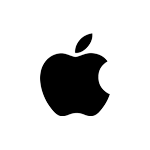 Episode 7 - Improv
This quick-fire is short and sweet. The chefs must create a dessert that will satisfy the sweet-tooth of renowned pastry chef Johnny Iuzzini (Executive Pastry Chef at Jean Georges) with the winning recipe being featured in the Top Chef cookbook, due out in March. Then, the chef's testants get a lesson in improvisation from the legendary Chicago comedy troupe, Second City.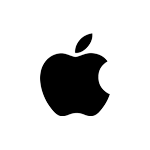 Episode 8 - Common Threads
When life gives the chefs lemons, they must make lemonade, using one ingredient and making it into a healthy meal with only a microwave. Then, Oprah's personal chef Art Smith (Chef and owner of Table 52) stops by to show the chef's testants how cooking well can also change the world.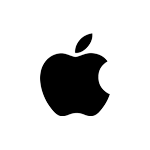 Episode 9 - Wedding Wars
Can the chefs cut it...with speed? It's a culinary relay race in this week's quick-fire challenge that requires expert shucking, chopping and whipping - putting the chefs' knife skills to the ultimate test. Then the chef' testants compete in two teams to create the ultimate wedding, catering for a 200-plus wedding and showing off their talent to distinguished pastry chef Gale Gand (Executive Pastry Chef and partner of Tru in Chicago). The competition gets difficult when the groom's mother has her own ideas for what to serve.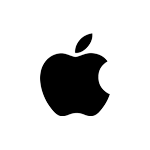 Episode 10 - Serve and Protect
The chefs must bring sexy back – to the salad. They are challenged to reinvent the salad by making it sexier and more modern in the quick-fire challenge. Former contestant and season two fan favorite Sam Talbot gets a taste of what's cooking from the chefs when they must recreate an unhealthy dish into something healthier.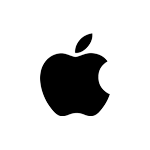 Episode 11 - Restaurant Wars
If you can't take the heat, get out of the kitchen. For the quick-fire challenge the chefs are forced to work the line at a busy, greasy spoon during breakfast rush, handling hundreds of orders. Then, it's time for restaurants wars, but where's Chef Tom's Special? Guest judge Jose Andres (Executive Chef and owner of Oyamel, Minibar, Zaytinya, Jaleo and Café Atlantico in Washington D.C.), who is widely credited with bringing the small plates (TAPAS) concept to the United States, puts the chefs to the ultimate test.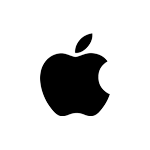 Episode 12 - High Steaks
The chefs are given a slab of meat they must clean and butcher in their quick-fire challenge. Then, it's a blast from the past in the elimination challenge, and one chef is history. Rich Tramonto (Executive Chef of Tru and owner of Tramonto's Steak & Seafood, and Osteria di Tramonto in Chicago) gives the chefs his take on what could be their last meal.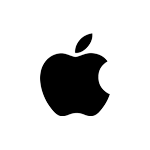 Episode 13 - Finale, Pt. 1
The four remaining chefs travel to Puerto Rico to compete in the finale and for the final three spots. Local chef Wilo Benet, known for making gourmet Puerto Rican cuisine, guest judges.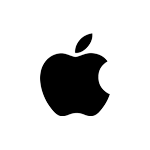 Episode 14 - Finale, Pt. 2
And then there were three. The final three battle it out to cook the best meal of their lives and earn the prestigious title of Bravo's "Top Chef" in the final episode of "Top Chef: Chicago."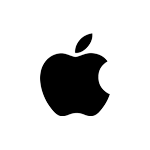 Episode 15 - Reunion
It's a "dish" unlike any other on Bravo's "Top Chef: Watch What Happens Special". Bravos programming executive Andy Cohen hosts a candid gathering of season four's chef' testants and judges host Padma Lakshmi, head judge Tom Colicchio, judge Gail Simmons and culinary expert Ted Allen. Cohen will answer viewers' burning questions and dish on season four's good, bad and overcooked. The winner of Bravo's "Fan Favorite" will also be announced during the reunion special.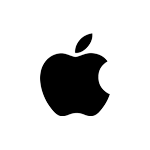 In order to keep our service free we display advertising and may earn affiliate fees for purchases you make on external sites that we partner with.
All content is © 2023 On TV Tonight unless pertaining to advertisers, companies, studios, movies and TV series listed on this site.