Top Chef Season 19 Episodes
Find out where to watch Season 19 of Top Chef tonight
Season 19 Episode Guide
Episode 1 - Primal Instincts
Fifteen of the country's best chefs arrive in Houston, Texas, ready to fight for the title of "Top Chef." The opening Quickfire proves to be the toughest first challenge to date when the chefs must team up to create a cohesive dish that showcases each of their styles, but cannot speak to each other during the cook. The stakes only get higher for the Elimination Challenge as the chefs must perfectly cook primal cuts of beef for a table of distinguished Houston chefs including, Robert Del Grande of The Annie Café as well as Top Chef alums Dawn Burrell and Kristen Kish.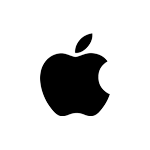 Episode 2 - Friday Night Bites
The chefs are challenged in the Quickfire to put their own spin on the Tex-Mex classic queso, judged by local legend Chef Irma Galvan. For the Elimination Challenge, the competition heads to the field of a high school football stadium. Working in two teams of seven coached by all-star alumni Sam Talbot and Dawn Burrell, they'll create seven carb-loaded dishes that will be served in a head-to-head battle. The team that scores a touchdown first wins. Tom, Padma and Gail will be joined by award winning Chef Chris Shepherd and Top Chef Charleston winner Brooke Williamson at the judges' table.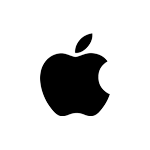 Episode 3 - Noodles and Rice and Everything Nice
For their first individual challenge of the season, the chefs are surprised in the kitchen by "Top Chef" Miami winner Hung Huynh and challenged to make an Asian-inspired dish. Nothing, however, on "Top Chef" is that simple. Along with Hung, the judges and renowned chef Kiran Verma, they'll be serving 100 guests at "Top Chef's" first Asian Night Market.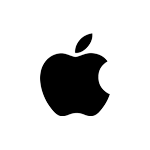 Episode 4 - Doppelgӓngers
The chefs are joined by local chef Chris Williams in the Quickfire Challenge. He tasks the chefs to put their own twist on a biscuit dish in honor of his great grandmother, Lucille B. Smith. Then in the Elimination Challenge, the chefs find themselves pushed out of their comfort zones by chef Wylie Dufresne when they're tasked to work in teams of two to create two dishes that look exactly the same, but taste completely different. The pressure is on because this is a double elimination.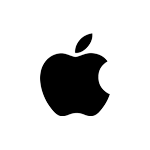 Episode 5 - Don't Mess with Bbq
The chefs meet Brooke Williamson at Houston's J-Bar-M where she tasks them with putting their own spin on a brisket dish for some of the best BBQ pitmasters in Houston as well as their guest judge, pitmaster Greg Gatlin. With the entire day to smoke their briskets, there are some twists along the way.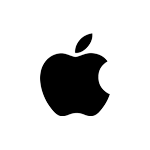 Episode 6 - Texas Trailblaze-hers
All-stars Nini Nguyen and Kelsey Barnard-Clark present the chefs with a Talenti twist for this Quickfire Challenge. Working in pairs, they must create salty-sweet desserts that will inspire a new flavor of Talenti gelato. In the Elimination Challenge, the chefs must draw inspiration from the lives of some of Texas's most influential women in order to impress a table of trailblazers, including Cecille Richards, Suzette Quintanill and Sheryl Swoopes as well as guest judges Christine Ha and Tiffany Derry.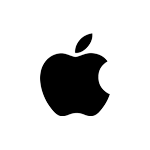 Episode 7 - Swallow the Competition
The chefs expand their horizons in a master class on Nigerian flavors guided by local chef Ope Amosu, and all-star Kwame Onwuachi. They'll have to pay close attention because for this Quickfire challenge they must create a stew that perfectly pairs with traditional Nigerian swallows. Then, "Top Chef Colorado" winner (and part-time paleontologist) Joe Flamm challenges the chefs to dig deep and dominate the competition. They'll work in teams of three to create a progressive menu of jurassic proportions to serve the judges, as well as a special guest from the upcoming film "Jurassic World Dominion."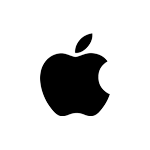 Episode 8 - Restaurant Wars
In the most anticipated challenge of the season, the chefs are put to the ultimate test. Not only will they have to build restaurants from the ground up, but the Chefs' Table is back. If that wasn't enough pressure, "Top Chef's" signature challenge levels up yet again, requiring the chefs to satisfy their VIP counter and a dining room full of guests watching their every move in an open kitchen. Guest judges Tiffany Derry and Hunter Lewis join Padma, Tom and Gail on the battlefield.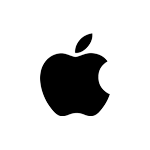 Episode 9 - Freedmen's Town
As the chefs return to the Top Chef Kitchen they are greeted by a rainbow of produce and all-star Nyesha Arrington, who asks them to create a monochromatic plant-based dish for their Quickfire Challenge. Then, for the Elimination Challenge, the chefs will be tasked with creating dishes that speak to their souls for a block party fundraiser. To gain inspiration they'll visit historic Freedmen's Town where they'll meet with Zion Escobar from the Houston Freedmen's Town Conservancy. The chef's will have to bare their souls in the historic Bethel Church to feed 120 diners as well as guest judges Dawn Burrell and Kwame Onwuachi, who know a thing or two about cooking from the heart.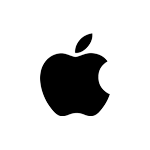 Episode 10 - Dinner in Zero Gravity
The chefs get an early start as they head to the Houston farmers market to meet Padma and Quickfire guest judge Claudette Zepeda. For this Quickfire Challenge, the chefs have to put their own fresh take on fajitas, a Houston classic. The best fajita dish will win $10,000 courtesy of Chipotle. Next, the competition reaches new heights in the Elimination Challenge as the chefs voyage to the Houston Space Center to meet up with Melissa King and a few experts in space cuisine. If they want to blast off to victory, they'll have to create a stellar new menu item that they would crave if they were on a multi-year mission to Mars that meets both NASA and guest judge Marcus Samuelson's culinary standards.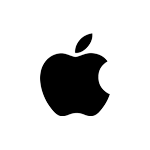 Episode 11 - Family Vacation
It's time to hit the beach. The Chefs head to the Gulf of Mexico in Galveston Texas, but they won't have any time to relax. Chef Shota Nakajima is here to present them with their next Quickfire Challenge: using the freshest gulf shellfish to create a seafood tower with one hot and one cold dish. Then, for the Elimination Challenge, Padma announces that along with alumni Sheldon Simeon and Adrienne Cheatham, the chefs will be feeding a family of special VIPs, who are expecting them to cater to some very specific tastes.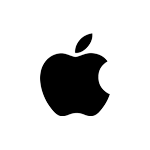 Episode 12 - We're On a Boat
After saying goodbye to their loved ones and another fellow competitor, the chefs receive an ominous gift from Tom, who tells them to get up early and meet him at the docks. They'll have to find their sea legs quickly because for their Elimination Challenge each chef must create two fresh fish dishes to hook their guest judges Stephanie Izard and Daniel Boulud. The catch? They'll be fishing for all of their protein themselves.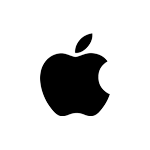 Episode 13 - Cactus Makes Perfect
The final four chefs are headed to Tucson. For their last Quickfire Challenge, they'll make the trip to El Charro, the oldest family-run Mexican restaurant in the country, where legendary chef Carlotta Flores challenges them to create a dish featuring her Carne Seca. In the final Elimination Challenge, alum and Tucson local Maria Mazon wants the chefs to embrace the desert lifestyle and create two dishes - one sweet and one savory - using the classic Sonoran ingredients: cactus and chiltepin. With an impressive assortment of locals and "Top Chef Seattle" winner Kristen Kish joining the judges table, the heat is on.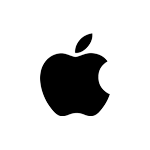 Episode 14 - The Final Plate
The finalists prepare themselves for the most important cook of their lives. They'll have to leave it all on the plate in order to wow Padma, Tom, Gail, and guest judges Stephanie Izard and Eric Ripert along with special guest diners Gregory Gourdet, Edward Lee, Janos Wilder, Bricia Lopez, Hunter Lewis and Alexander Smalls. Once they're reunited with their sous chefs, the top three immediately get to work on executing a four-course progressive menu worthy of $250,000 and the title of Top Chef.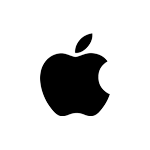 In order to keep our service free we display advertising and may earn affiliate fees for purchases you make on external sites that we partner with.
All content is © 2023 On TV Tonight unless pertaining to advertisers, companies, studios, movies and TV series listed on this site.