Top Chef Season 18 Episodes
Find out where to watch Season 18 of Top Chef tonight
Season 18 Episode Guide
Episode 1 - First Impressions
"Top Chef" is back with 15 of the country's best chefs ready to compete in Portland, Oregon.  For their first Quickfire Challenge, the cheftestants are immediately thrown into teams and tasked with combining their favorite ingredients together in one cohesive dish for Padma and Portland local Gregory Gourdet.  For their Elimination Challenge, the chefs will try not to "quack" under pressure as they're asked to create a dish featuring one of Portland's iconic local birds.  Their dishes will be served in a blind tasting for the judges and the new dining panel of "Top Chef" all-star winners, finalists and favorites.  Season 17 winner Melissa King joins Padma, Tom and Gail at the judges' table to help decide who will be the first chef to pack their knives and go.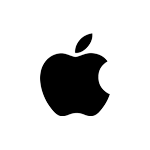 Episode 2 - Trouble Brewing
The Chefs are in for a rude awakening when they enter the kitchen to find Padma and seven hungry all-star chefs - Amar Santana, Melissa King, Kwame Onwuachi, Dale Talde, Gregory Gourdet, Carrie Baird and Richard Blais.  In this Quickfire the chefs will have just 30 minutes to serve eight plates of breakfast.  And if that didn't get them buzzing, for their Elimination Challenge, they'll have to create dishes based on two popular Portland brews - Beer or Coffee.  Tom shows up with a twist, leaving the chefs to rethink their dishes hours before service.  Amar Santana and Dale Talde join Padma, Tom and Gail at judges' table.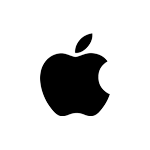 Episode 3 - Pan African Portland
The pressure is laid on the chefs in the Quickfire Challenge as they are tasked to make a layered dessert.  Carrie Baird joins Padma to pick the winner, who will get their dish turned into a Talenti gelato to be sold nationwide.  Gregory Gourdet and Kwame Onwuachi take the chefs on a tour of restaurants in Portland that feature food from the African diaspora.  For the Elimination Challenge, the chefs must make dishes inspired by their tour for the judging and dining panel, as well as the restaurant's owners.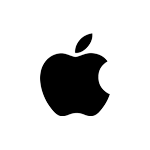 Episode 4 - Thrown for a Loop
For the Quickfire Challenge, the chefs must create a dish featuring Campbell's Soup for Padma and guest judge Dale Talde.  Then, the cheftestants get thrown for a loop when they find out they won't be shopping for their Elimination Challenge, because they'll be picking their fruit right off of the trees in the heart of Oregon's Fruit Loop and making a savory fruit dish without any vegetables.   Melissa King and Carrie Baird join Padma, Tom and Gail at judges' table.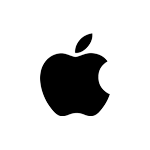 Episode 5 - Meet You At the Drive-In
Amar Santana joins Padma for this week's Quickfire Challenge honoring Mother's Day and one of Portland's nicknames "City of Roses."  The chefs are tasked to create a dish featuring roses or rose products inspired by the mother figure in their lives. Then, the chefs will go head-to-head at the first-ever Top Chef Drive-In where each team must create dishes based on popular movie genres. Not only will they have to impress the judges' table with Richard Blais, but they will also need to win over the diners who will help decide who wins each round.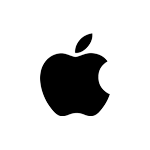 Episode 6 - Stumptown U.S.A.
The chefs are transported into a magical kitchen forest with their prep tables gone and replaced by stumps for this week's Quickfire Challenge where they must make a dish featuring Tom's favorite ingredient - mushrooms.  Then in the Elimination Challenge, the cheftestants will be paired up to create a surf & turf dish featuring local fish and game for members of the Confederated Tribes of the Umatilla.  But first they'll get to learn and taste some of the initial foods of the area.  With a double elimination on the line, Dale Talde joins the judges' table.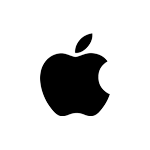 Episode 7 - Feeding the Frontlines
The winner of the first part of Last Chance Kitchen rejoins the competition just in time for their "second chance" Quickfire Challenge where the Chefs are tasked with redoing a past failed dish for guest judge Melissa King. Then in an emotional Elimination Challenge Chef José Andrés calls in to recruit the chefs to join World Central Kitchen, his nonprofit organization that provides meals for victims of natural disasters, tasking the chefs with delivering over 500 meals to frontline workers at 3 local hospitals in Portland. Kwame Onwuachi will serve as the All-Star guest judge this week.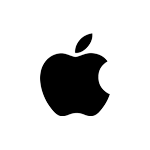 Episode 8 - Restaurant Wars
With the top eight chefs remaining, it's time for the perennial favorite - Restaurant Wars. This year, the chefs are split into teams and tasked with creating a Chef's Table restaurant concept where they will serve a seven course high-end tasting menu to the judges and All-Star panel.  Gregory Gourdet and Kristen Kish join Padma, Tom and Gail at the judges' table.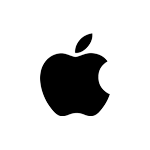 Episode 9 - Portland-ia
For this week's Quickfire Challenge, Fred Armisen and Carrie Brownstein from the hit comedy series "Portlandia" task the chefs with creating a dish using hipster ingredients using only old vintage appliances and equipment. For their Elimination Challenge, the chefs must develop and create a recipe fit for the home cook, and are surprised when unexpected guests show up to test their recipes.  All-Star alumni and cookbook authors Dale Talde and Richard Blais join the judges' table to help decide which chef must pack their knives.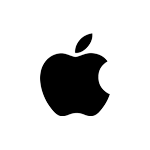 Episode 10 - Tournament of Tofu
Tom, Gail and Richard Blais join Padma for the Quickfire Challenge where the chefs must go head-to-head to satisfy the judges' cravings with a dish featuring Chipotle's 53 real ingredients.  Then, Ed Lee enters the Top Chef kitchen and tells the chefs they will be competing tournament style for the Elimination Challenge.  The chefs duke it out at the Portland Japanese Gardens, where they must create dishes featuring various textures of tofu.  In this multi-round battle, the chefs will go head-to-head to earn their spots in the competition, and the losing chef will be eliminated on the spot.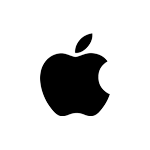 Episode 11 - Blind Ambitions
This week's Quickfire Challenge takes inspiration from "Top Chef" France's infamous Black Box challenge. In teams of two, the chefs each take a turn entering the box where they blindly taste a dish created by guest judge Gabriel Rucker and then must try to recreate it. During a night off, the chefs are surprised by guest judges Kristen Kish and Brooke Williamson arrive with care packages from their families. However, in true "Top Chef" fashion, there's a twist and they must use the ingredients from their care packages to make their dish for the Elimination Challenge.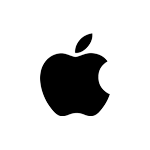 Episode 12 - The Cheesier the Better
As the final four chefs near the end of their journey in Portland, Padma is joined by Vitaly Paley and Gregory Gourdet to introduce an old school Quickfire Challenge paying homage to the Oregon Trail.  For the Elimination Challenge, legendary chef and special guest Massimo Bottura tasks the chefs to pull inspiration from his famous parmigiano reggiano dish and create delectable dishes utilizing cheddar five different ways. To gain inspiration, the chefs embark on a tour of the Tillamook Creamery. Dale Talde and Ed Lee serve as this week's guest judges and help determine which three chefs move forward.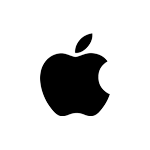 Episode 13 - Shellfishly Delicious
The remaining chefs get an early wake-up call from Padma to go meet guest judge Brooke Williamson and dig for clams for their Quickfire Challenge. In the Elimination Challenge, the chefs honor the area where James Beard spent his summers, creating both a hot dish and a cold dish with one of his favorite ingredients, Dungeness Crab. Kwame Onwuachi and Nina Compton serve as guest judges this week to help determine which chefs will move on to the finale.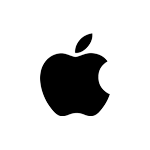 Episode 14 - The Next Top Chef Is...
After 13 grueling weeks of competition, the chefs must create the best four-course meal of their lives for their final challenge at Willamette Valley Vineyards.  They'll serve it to an esteemed table including Padma, Tom and Gail, this season's All-Star dining panel, and a few additional noteworthy guests including Tiffany Derry, Edouardo Jordan, Peter Cho and Naomi Pomeroy. Former winners Melissa King and Richard Blais join the judges one last time to deliberate and crown the next Top Chef.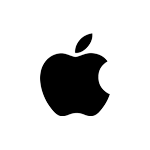 In order to keep our service free we display advertising and may earn affiliate fees for purchases you make on external sites that we partner with.
All content is © 2023 On TV Tonight unless pertaining to advertisers, companies, studios, movies and TV series listed on this site.