Sesame Street Season 1 Episodes
Find out how to watch Season 1 of Sesame Street tonight
Season 1 Episode Guide
Episode 1 - The First Sesame Street. Season 1, Episode 1
Gordon introduces Sesame Street's residents - both Muppet and human; Cookie Monster disrupts Kermit the Frog's lecture on the letter "W"; and Carol Burnett is the first celebrity guest. Also: It's the debut of the song/game "One of These Things (Is Not Like the Other)."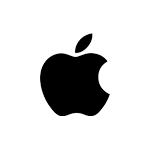 Episode 1 - Meet Aliens
Ernie and Bert are out camping when two aliens appear and think that Ernie's Rubber Duckie is the planet's leader!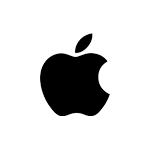 Episode 1 - Genie in a Bottle
Abby, Blogg, and Gonnigan are recycling bottles. When Abby dusts off one of her bottles, out comes Gene the Genie who sees what he's been missing and refuses to go back in!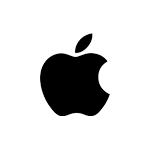 Episode 2 - An Orange Grouch and a Green Grover. Season 1, Episode 56
An orange Oscar demands a baked-bean sundae; Kermit the Frog explains the word "in"; and Gospel diva Mahalia Jackson sings "He's Got the Whole World in His Hands." Also: "Solomon Grundy" and "Wanda the Witch" make their debut.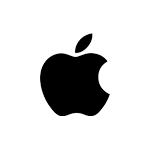 Episode 2 - Call It Macaronisaurus
The fairies are making magical macaroni art. When Blogg waves his wand wildly the pasta forms a humongous dinosaur that Blogg names Macaronisaurus, but he isn't done yet.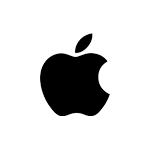 Episode 2 - Maltese Ducky
Detectives Bert and Ernie are called to investigate the strange behaviors of someone who claims to be a "Maltese duck".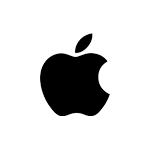 Episode 3 - Kermit Croons "Being Green." Season 1, Episode 115
Kermit sings the original version of "Being Green"; Bert and Ernie perform the classic "Banana Telephone" skit; Roosevelt Franklin sings "I'm Roosevelt Franklin"; Bob sings an early version of "Who Are the People in Your Neighborhood?" Also: Cookie Monster eats Ernie's cookie and Oscar calls "Dial-a-Grouch."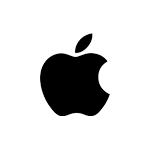 Episode 3 - Fly Me to the Goon
It's the Letter B Day and Abby brings in a bunny that bops everyone on the head. Mrs. Sparklenose consults her Big Book of Bopping Beasts to find a spell to get him to stop!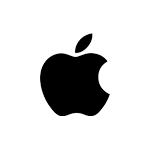 Episode 3 - Bird Games
Bert and Ernie are coaching Rubber Duckie and Bernice in the bird Olympics.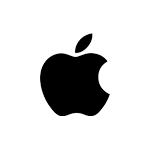 Episode 4 - Here Comes Cookie Monster. Season 1, Episode 123
It's a feast of vintage Cookie skits! A prank pulled on Bert backfires on Cookie and Ernie; Cookie's call to his mother ends when he eats the telephone. Also: sing along with a classic version of "One of These Things" and a very animated ABC song.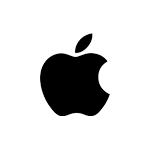 Episode 4 - Computer Bug
Bert and Ernie are computer repairmen trying to track down a particularly pesky computer bug!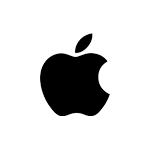 Episode 4 - Fairy Face the Music
Mrs. Sparklenose insists that the Fairies practice their musical instruments and not use magic, but when she leaves and a magical boom box flies in, can they resist?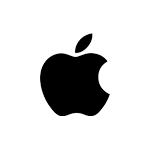 Episode 5 - Naming Barkley. Season 10, Episode 1186
Sesame Street names its new Muppet dog "Barkley"; Comedian/pianist Victor Borge demonstrates high notes and low notes; actress Madeline Kahn sings, "Me, Me, Me"; Herry Monster learns "up" and "down" with John-John, and Ernie is fooled by a newspaper boy.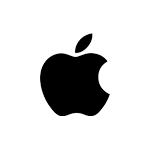 Episode 5 - Magical Animal Petting Zoo
The Fairies are on a field trip to Puckish Pete's Petting Zoo, but they can't leave the zoo until they complete his Play-Along challenge!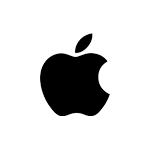 Episode 5 - Puzzle Planet
Bert & Ernie are Astronauts who land on a planet made of quicksand, and their ship is sinking! The only way they can get off is by playing, and winning, Puzzle Planet games.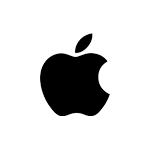 Episode 6 - Telly Monster Moves In. Season 10, Episode 1257
A TV-addicted Telly Monster moves to Sesame Street; Cookie eats his way through an avalanche as train conductor "Casey MacPhee"; The Count sings "The Song of the Count"; Kermit reports on Sleeping Beauty for "Sesame Street News"; Plus: a classic Harvey Kneeslapper skit.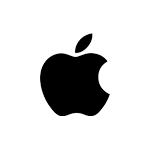 Episode 6 - Blogg's Sense of Sludge
Mrs. Sparklenose has the fairies use all of their senses to explore water. Abby and Gonnigan use their sense of taste, touch, and smell, while Blogg has other ideas.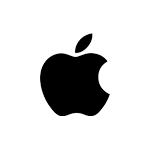 Episode 6 - Raincloud
Ernie and Bert are farmers and their crops are very dry. Ernie asks a raincloud for some help, but when the cloud follows them inside their house what are they to do?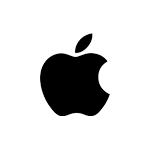 Episode 7 - Inventing the Wheel
Bert and Ernie are cavemen who come up with new inventions while they're trying to build a house for their pet dinosaur, Spot.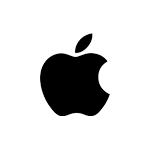 Episode 7 - Bobby McFerrin Sings the Alphabet. Season 20, Episode 2496
Grammy Award winner Bobby McFerrin sings ABCs with Hoots the Owl; the Two-Headed Monster blows bubbles; Maria and Luis reminisce about their wedding; Betty Lou sings the "Amigo" song; "Sesame Street News" correspondent Kermit the Frog reports on London Fog; Ernie and Bert encounter a leaky faucet; Cookie Monster sings about subtraction, and Placido Flamingo performs a "Lost Toy Opera" with Big Bird.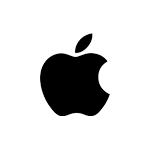 Episode 7 - Pet Day
It's Pet Day and Niblet, the class pet, is excited! Abby brings her frog; Gonnigan brings his ant; and Blogg has his banana slug, will Niblet be left all alone?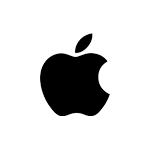 Episode 8 - On the Island
Bert and Ernie float a bit too far out on their air mattress - good thing there's a little island nearby that they can stop at.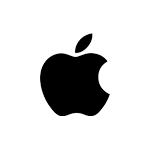 Episode 8 - Grover the Waiter At Your Service. Season 10, Episode 1285
Grover serves up burgers of all sizes; Bert and Ernie ransack their own apartment; Ernie tricks Bert out of a bigger piece of pie; and Biff helps Salvador DaDa create a museum. The fun continues with the Twiddlebugs and a live-action feature about recycling paper.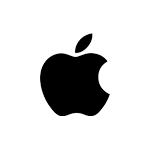 Episode 9 - Disco Snuffy and Big Bird. Season 10, Episode 1261
Big Bird and Snuffy groove to a disco version of "Rubber Duckie"; Guy Smiley and Cookie Monster appear in "Beat the Time"; Grover sings about the letter "I"; Bob and Big Bird meet a dragon in New York's Chinatown; and Ernie's opera singing wakes the neighbors. Plus: Herry Monster visits the eye doctor and an animated version of "We All Live in a Capital I."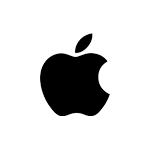 Episode 9 - Walking Buttercup
Bert and Ernie are dog walkers who find that walking Lady Ostrich's dog, Buttercup is more challenging than they thought it would be.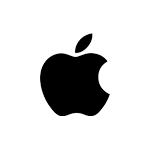 Episode 10 - Bert the Pigeon
Ernie hypnotizes Bert into believing that he's pigeon, but now he has to catch him in order to break the spell.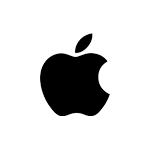 Episode 10 - Early Elmo. Season 20, Episode 2506
An early Elmo meets Bob's deaf friend and learns to say "hello" in sign language; a classic skit of Phil Harmonic and Placido Flamingo live from the Nestropolitan Opera; Gerald's dog, Sparky is re-imagined as an alligator, and The Honkers play "Mary Had a Little Lamb" on their noses.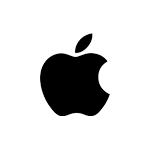 Episode 11 - Flower Shop
Mr. Boss, the flower shop owner, asks Bert and Ernie to mind his plants while he goes out, but Ernie doesn't pay attention to what he said…uh oh.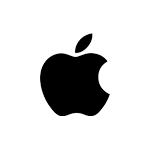 Episode 11 - Lena Horne Sings With Grover. Season 20, Episode 2517
Legendary chanteuse Lena Horne and Grover perform a duet about not being shy; "Monsterpiece Theater" presents "Ali Baba and the 40 Thieves"; the classic "Plants Need Water" and "The Invention of the Raisin" animations; Placido Flamingo stages an opera; Kermit the Frog reports on the Three Little Pigs live for "Sesame Street News"; Soap opera spoofs of "All My Children" and "Another School."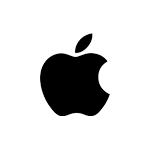 Episode 12 - Guy Smiley On Safari. Season 20, Episode 2598
Loud talker Guy Smiley goes on safari and scares the animals; Ernie is "Old King Cole"; The Two-Headed Monster sings a lullaby to itself; Snuffy writes a love letter to his grandmother; Mumford's magic trick accidentally shrinks David; Ernie hosts an arboreal fashion show.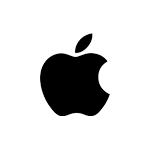 Episode 12 - Under the Sea
Bert and Ernie are enjoying a nice day at sea when they spot something in the water that they just can't believe!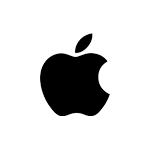 Episode 13 - Raiders of the Lost Duckies
Ernie, Bert, and Rubber Duckie have to enter the treacherous Duck Cave to find Wise Old Duck and get him to answer a very serious question!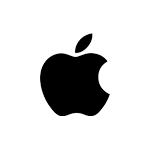 In order to keep our service free we display advertising and may earn affiliate fees for purchases you make on external sites that we partner with.
All content is © 2023 On TV Tonight unless pertaining to advertisers, companies, studios, movies and TV series listed on this site.