Sesame Street Season 45 Episodes
Find out how to watch Season 45 of Sesame Street tonight
Season 45 Episode Guide
Episode 1 - Proud to be Me
Academy Award-winning actress Lupito Nyong'o teaches children that different skin colors are beautiful. Elmo, Big Bird, and Mando gather the "Sesame Street Snazzy Society" and help Segi see that being brown is awesome!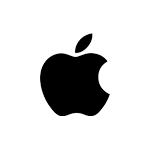 Episode 2 - Enthusiastic Penelope Penguin
Join Cookie Monster in the hilarious debut of the Crumby Pictures parody "Twilight: Breaking Cookie." Back on Sesame Street Big Bird's pen pal Penelope is visiting. Elmo helps her learn how to make new friends and stay calm when she gets excited. Actress and comedian Mindy Kaling teaches the word "enthusiastic."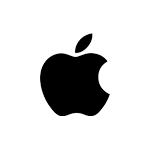 Episode 3 - Bert's Training Wheels
The world's longest Street like you've never seen it before! Check out Sesame's all new digital set in this episode featuring Ernie and Bert learning to ride bikes without training wheels. Enjoy new music including Elmo and actor Taye Digg's remake of the hit song "Let's Go Driving," and Janelle Monae's original song, "The Power of Yet."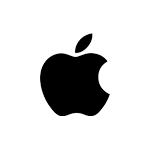 Episode 4 - School for Chickens
Elmo spends the day at a school for chickens in this hilarious episode which teaches children how to sit still and listen in class. Super Grover 2.0's "The Balancing Act" adds to the fun with a science lesson that involves balancing chickens on an elephant.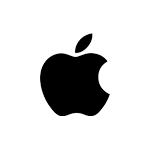 Episode 5 - Numeric Con
Sesame Street and Super Heroes! Join the greatest number-lovers convention of the year as Elmo teaches children about math and how to be flexible at the same time. . Cookie's Crumby Pictures debuts a laugh-out-loud parody "Star S'mores" in which Flan Solo must learn self-control and Star Trek actor Zackary Quinto teaches the word "flexible."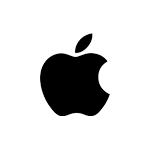 Episode 6 - A Bicycle Built for Two
The world's longest street like you've never seen it before! Check out Sesame's all new digital set in this episode about engineering, which features "Homeland" star Claire Danes. Also see Murray and Luis as they use science to help them build the perfect-sized bike for their friend Little Chicken.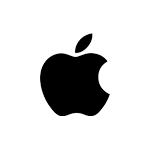 Episode 7 - Ernie's Dance Video
Ernie wants to make a music video and get the whole world to dance, but he needs Big Bird and Snuffy's help to convince Bert to join. Also included in this episode - Grover and comedian Aziz Ansari hilariously explaining the word "ridiculous."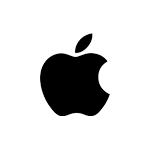 Episode 8 - Fifteen's Quinceañera
Academy Award® winning actress Viola Davis teaches children about the word "fiesta" in this Latin-themed episode, in which Abby Cadabby and the rest of the Sesame Street gang throw a "Quinceañera" birthday party for the Number 15. Also included is a Cookie Crumby Pictures parody of James Bond in "The Spy Who Loved Cookies."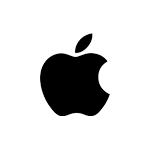 Episode 9 - If Me Had That Wand
In this Halloween-themed episode Cookie Monster, Abby Cadabby, and Elmo are mystified by magic. Cookie is amazed by Abby's wand and all the different kinds of cookies he could make if he took it, but decides their friendship is more important. Actor and musician Ice Cube joins the fun to explain the word "astounding," and Furry Potter and Professor Crumblemore teach children to follow directions in Cookie's Crumby Pictures.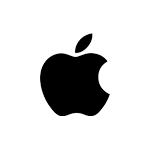 Episode 10 - Peter Piper's Purpose
Today is Pickled Pepper Day at Hooper's Store, a day when all of the specials start with the letter P. Peter Piper prefers something pizzazzier than pickled peppers, but when he sees how popular they are, he helps the Sesame Street gang find enough for all their friends. Also included in this episode is Cookie's Crumby Pictures hilarious parody, "Lord of the Crumbs."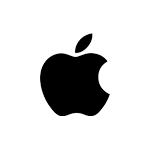 Episode 11 - Big Bird Loses His Nest
When a new bird Minnie Mynah, tries to take Big Bird's nest by claiming the bird law "finders, keepers," the Sesame Street gang take their case all the way to the Supreme Bird Court! Also included in this episode, actor and comedian Jonah Hill explains the word "empty," and Murray takes an exciting trip to the zoo.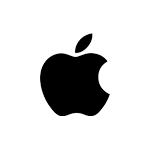 Episode 12 - Calm Down and Think, Elmo
Pop sensation "One Direction" visits Sesame Street to sing the instant classic "What Makes U So Useful." Elmo plays "Calm Down and Think," and he'll need to do just that if he wants to win a brand new bicycle horn! Cookie's Crumby Pictures presents "Nosh of the Titans," and NBA basketball star Pau Gasol explains the word "coach."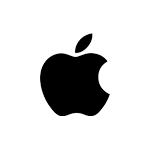 Episode 13 - Oscar's Trash Savings Plan
Oscar wants to buy a grouch instrument called a P.U. gelhorn, so that he and Fluffy can play a duet, but first he'll need to find a way to save up enough trash to buy one. Grammy-award winning artist Macklemore helps Oscar in his quest for trash currency and sings his original new song "Grouch Thrift Shop."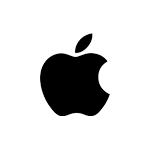 Episode 14 - Waiting for the Present
Cookie learns how to wait his turn in line at a New York City deli in "When Cookie Met Sally," a new Cookie's Crumby Pictures. And speaking of waiting, Rosita has to learn to wait before she can open her present from Elmo. Grammy-award winner Michael Buble sings "Believe in Yourself," and actor, Sir Ian McKellen, explains the word "resist."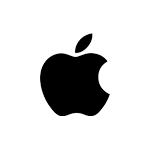 Episode 15 - Stinky's First Day of Preschool
Elmo's friend Stinky is nervous about his first day of preschool. Elmo reassures him that everything will be okay, and helps him find ways to relax and enjoy the fun. Also included, actor and comedian Zach Braff teaches the word "anxious."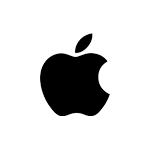 Episode 16 - Oscar's Clean Tuxedo
Elmo is helping Leela fold clothes at the Laundromat when they realize a terrible mistake has been made - Oscar's dirty clothes have been cleaned! They must remember the shapes and locations of his favorite stains to recreate them. Actor and Comedian Craig Robinson from "The Office" explains the word "pattern," and Cookie's Crumby Pictures features "The Hungry Games: Catching Fur."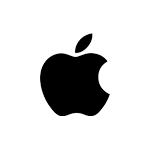 Episode 17 - Elmo the Grouch
Elmo doesn't feel like himself today -- he is cranky and grumpy. Oscar suggests he is becoming a grouch. Chris helps Elmo understand that no one feels happy all the time, and emotions change. This episode also includes Cookie's Crumby Pictures parody "Twilight: Breaking Cookie," and Saturday Night Live star Bill Hader.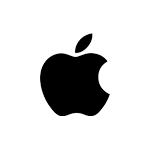 Episode 18 - It's Friendship Day
It's friendship day on Sesame Street and the gang is learning about communication and forgiveness. Elmo's feelings get hurt when Zoe calls him "the worst." She tells him it doesn't mean anything, but Chris helps her understand that words matter. Actress Brittany Snow teaches the word "friend."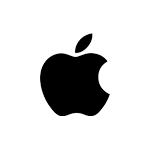 Episode 19 - Chaos at Hooper's Store
When the "old woman who lives in a shoe" shows up at Mr. Hooper's Store with her 12 children Telly and Alan must learn how to separate things into groups to keep them organized. Actress Nia Long teaches the word "divide." Cookie's Crumby Pictures presents "Nosh of the Titans."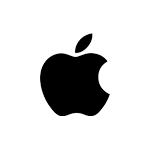 Episode 20 - Bert's Sign Painting Challenge
One of the world's greatest painters, Vincent Van Stop, is looking for new assistant. Bert wants the job but first he'll have to pass a test, and that makes him nervous. Chris shows him how to stay calm and focused. Actor Terry Crews teaches the word "artist."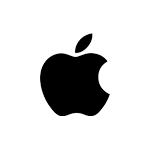 Episode 21 - Papa Bear Goes to Preschool
Papa and Baby Bear have their own way of doing things when they're at home, but when Papa visits preschool for the day he see that their rules are different. Baby Bear explains that there's a first time for everything – even following rules. Also: Grammy award-winning artist Ed Sheeran sings, "I Live in Two Worlds."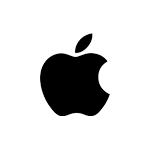 Episode 22 - Jack B. Nimble Can't Sit Down
Jack may be nimble, Jack may be quick, but Jack just can't sit still at the movies! Elmo must help his friend to learn how to be calm so they can enjoy their movie outing. Actor/comedian Zach Galifianakis teaches the word "nimble."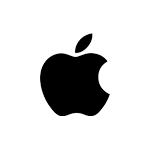 Episode 23 - Upside-Down Nursery Rhymes
Mother Goose visits Sesame Street and she's brought along some amazing friends – including Grammy and Emmy award-winner, Tina Fey! When Big Bird helps Mother Goose write new rhymes for Little Miss Muffet and Little Jack Horner, she's so grateful that she writes one about him!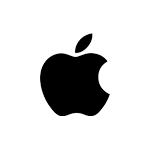 Episode 24 - Abby Schools in Cool
Elmo and Abby discover a new website that talks all about the hottest trends. They try to follow the cool rules, but they soon realize that what's really cool is doing what makes you happy. Actress Christina Hendricks (Mad Men) explains the word "technology," and Cookie's Crumby Pictures presents "Star S'mores."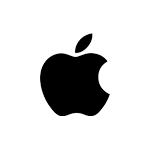 Episode 25 - Grover Does it All
Grover gets frustrated when he can't do more than one fun thing at once, but Mando helps him realize that it's better to focus on one thing at a time. In Cookie's Crumby Pictures, the evil Bon Bon tries to destroy all healthy vegetables in "Aveggies". Actress Emmy Rossum teaches the word "focus."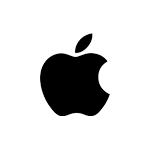 Episode 26 - Everyday Magic
Abby's wand is being cleaned, so she and Telly have to postpone their magical playdate and learn to find the extraordinary in some ordinary tools. Actress Emily Blunt explains the word "explore." Cookie's Crumby Pictures parodies the dinosaur classic in "Jurassic Cookie."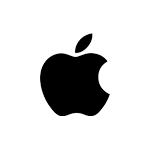 In order to keep our service free we display advertising and may earn affiliate fees for purchases you make on external sites that we partner with.
All content is © 2023 On TV Tonight unless pertaining to advertisers, companies, studios, movies and TV series listed on this site.