Sesame Street Season 41 Episodes
Find out how to watch Season 41 of Sesame Street tonight
Season 41 Episode Guide
Episode 1 - The Happy Scientists. Episode 4214
Scientists Elmo, Rosita, and Telly set out to find the answer to a very pressing question: Does everyone take a bath? Also: Wanda Sykes shares her secret journal with Elmo, and Will.i.am sings "What I Am" with the Sesame Street friends. Murray presents the letter F with the help of an astronaut, while the Two-Headed Monster adds 7 pigs and 7 chickens to make 14!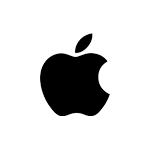 Episode 2 - There's an App for That. Episode 4224
Telly's new pogo stick, the iPogo, has an app for everything: phone calls, milkshakes, and, most importantly, boinging. But is boinging still fun when the machine does all the work for you? Also in this episode: Ty Burrell (Modern Family) demonstrates the word "hexagon," and Super Grover 2.0 helps a robin family move a grand piano into their new nest. Brought to you by the letter E and the number 11.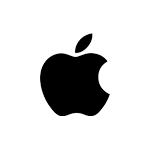 Episode 3 - Twins Day On Sesame Street. Episode 4231
It's Twins Day on Sesame Street, and Chris introduces his twin sister Christy to his friends. Abby and Zoe do their best to pretend to be twins, but not even Abby's magic can help. Can Abby and Zoe find something in common before the Twins Day party? Also in this episode: The View's Sherri Shepherd helps Abby learn the word "identical." Brought to you by the letter S and the number 2.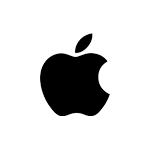 Episode 4 - Sesame Street Fairy Tale Science Fair. Episode 4233
Telly Monster and Baby Bear are reporting on Sesame Street's Fairy Tale Science Fair, where fairy tale characters solve their problems using science. Also in this episode: Samantha Harris and Elmo explain the word "reporter," and Ernie sings his Daytime Emmy-nominated song, "I Wonder." Brought to you by the letter W and the number 18.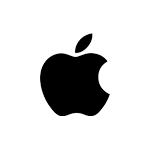 Episode 5 - Grouchy Mother's Day. Episode 4237
It's Grouch Mother's Day, which means Oscar's mother and his sister Bunny are visiting Sesame Street! Who will give Mrs. Grouch the stinkiest, yuckiest gift—Oscar or Bunny? Will Mrs. Grouch's day be ruined enough to be considered a success? Also in this episode: Rachel Griffiths teaches the word "dozen" by showing 12 eggs, bagels, and penguins. Brought to you by the letter Y and the number 12.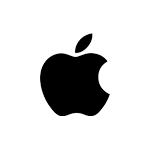 Episode 6 - Abby Tries and Tries Again. Episode 4238
Abby Cadabby tries using magic to help Leela and Chris get ready for a party. Will her magic rhymes succeed, or will her friends be stuck wearing off-the-wall outfits? Also in this episode: Zoe Saldana and Elmo talk about different types of transportation. Brought to you by the letter Z and the number 15.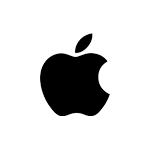 Episode 7 - Bert's Pigeon Search. Episode 4221
Bert is searching for the rare blue-bar pigeon, the only pigeon he's never seen. Can Elmo and Abby help him find this elusive feathered friend? Also in this episode: Modern Family's Julie Bowen introduces the word "binoculars." Brought to you by the letter P and the number 12.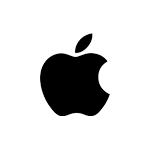 Episode 8 - Up in the Air. Episode 4222
Big Bird and Snuffy decide they're tired of gravity, and with a wave of Abby's wand, they become weightless! Will they enjoy floating, or will they want to get their feet back on the ground? Also in this episode: Natalie Morales helps Abby demonstrate the word "float." Brought to you by the letter B and the number 1.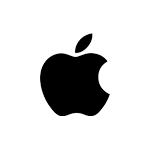 Episode 9 - Snuffle Sneeze. Episode 4223
After Big Bird's dust bath, it seems that Snuffy is allergic to his best friend! Will Snuffy and Big Bird ever be able to play together again? Also in this episode: Taye Diggs and Idina Menzel try to explain the word "allergic," but their animal assistants keep making them sneeze. Brought to you by the letter K and the number 10.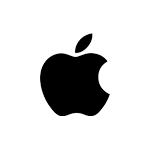 Episode 10 - Where's the Itsy Bitsy Spider? Episode 4226
Rosita, Telly, and Elmo are waiting for the Itsy Bitsy Spider to climb up the water spout, but the spider is missing! Can the friends track down their arachnid among all the insects in the garden? Also in this episode: The Big Bang Theory's Jim Parsons explains the word "arachnid." Brought to you by the letter N and the number 8.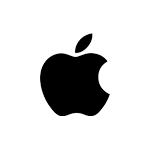 Episode 11 - Zoe Loves Rocco. Episode 4235
Elmo is given the all-important task of watching over Rocco, Zoe's pet rock. When Elmo gets distracted, Rocco goes missing! Elmo has to follow the clues to find Rocco and save his friendship with Zoe. Also in this episode: The New York Jets' LaDainian Tomlinson helps Elmo explain the word "celebration." Brought to you by the letter R and the number 19.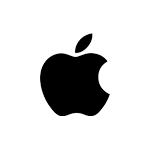 Episode 12 - Dirtballs. Episode 4236
If there's one thing Oscar the Grouch hates, it's cleanliness. He starts a new company, Dirtballs, to spread dirt all over Sesame Street. But as Oscar gets to work, the extra dirt seems to make his neighbors happy. Yuck! Also in this episode: Usher teaches Elmo about the word "volunteer." Brought to you by the letter D and the number 17.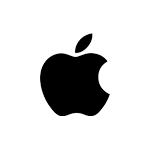 In order to keep our service free we display advertising and may earn affiliate fees for purchases you make on external sites that we partner with.
All content is © 2023 On TV Tonight unless pertaining to advertisers, companies, studios, movies and TV series listed on this site.