Adventure Time Season 6 Episodes
Find out where to watch Season 6 of Adventure Time tonight
Season 6 Episode Guide
Episode 1 - Jake Suit / Be More
Jake Suit: Jake is sick and tired of Finn using his body as a suit of armor, so he convinces Finn to trade places to show him how much it really stinks. / Be More: Finn and Jake disguise themselves as MOs in order to infiltrate the MO factory in hopes of saving BMO from malfunctioning.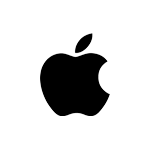 Episode 2 - Frost & Fire / Sky Witch
Frost & Fire: After Flame Princess battles Ice King, Finn has an exciting dream. But when it abruptly ends, Finn must get Flame Princess and Ice King to fight again to find out how it ends. / Sky Witch: Marceline is on a top-secret mission tracking Maja the Sky Witch.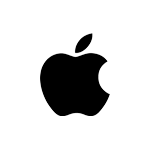 Episode 3 - Earth & Water / Too Old
Earth & Water: Princess Bubblegum subjects Flame Princess to a series of tests to gauge Fire Princess' fiery tendencies. But when there's an emergency at the treehouse, and Princess Bubblegum leaves Cinnamon Bun to watch Flame Princess, her experiment might literally backfire in her face. / Too Old: Finn, Jake and Princess Bubblegum discover a talented mutant named Lemonsqueak at The Pageant of Mutants. Now, they must find a way to free him from the Lemongrabs.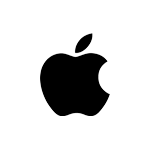 Episode 4 - Time Sandwich / The Vault
Time Sandwich: Jake crafts the most delicious sandwich ever, but when Magic Man steals it, Finn must defy the laws of space and time to win back Jake's creation. / The Vault: When Finn starts sleepwalking and dreaming about the Green Lady he filed away in his memory vault, Jake and BMO help him tap into his repressed memories to uncover a secret past. Who is the Green Lady? And how is she connected to Finn?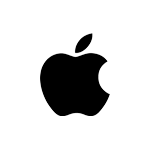 Episode 5 - Love Games / Dungeon Train
Love Games: Slime Princess needs a husband or else she'll lose the Slime Kingdom to her obnoxious sis. Finn steps in to save the day, but first they will need to win a series of Love Games to prove to Slime Princess's dad that they are really in love. This is definitely NOT what Finn signed up for! / Dungeon Train: All aboard! Finn and Jake discover a train where every car is a dungeon filled with a new foe for Finn to fight. Jake quickly gets bored and wants to leave, but Finn is having the BEST time and doesn't want to leave... ever!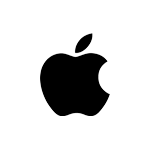 Episode 6 - The Box Prince / Red Starved
The Box Prince: Finn meets the Box Prince (a cat with a box on its back) and discovers the Box Kingdom has been taken over by an impostor. Now, Finn must help the real Box Prince reclaim his rightful throne. / Red Starved: Finn, Jake and Marceline are trapped in an underground cavern with no red in sight. If Marceline doesn't feed, like ASAP, she will turn into a vampiric beast and suck out all of Jake's blood! So, Finn heads off to explore the cave and find something red to satiate her until they can be rescued. But time is running out!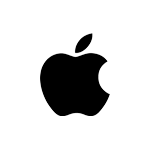 Episode 7 - We Fixed a Truck / Play Date
We Fixed a Truck: Finn finds an old truck, and Jake calls Banana Man to help with the repairs. But when BMO stays up all night working on the truck, he hears on a spooky radio talk show that Princess Bubblegum is a reptilian replicant. Is it just another one of Starchy's crazy conspiracy theories, or a fact? / Play Date: Sick and tired of babysitting Ice King while the Ice Kingdom is being rebuilt, Finn and Jake call up an old friend to hang out with their annoying houseguest: Abracadaniel. But when Ice King and his new BFF accidentally unleash the demon Kee-Oth, Finn and Jake have to clean up their mess.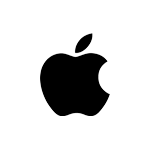 Episode 8 - The Pit / James
The Pit: Kee-Oth the Blood Demon has kidnapped Jake, taken him back to his dimension and thrown him in a pit. If Finn wants to rescue his friend, he's going to need Lady Rainicorn's help... and a videotape that will reveal how to open the portal to Kee-Oth's messed-up dimension. / James: Finn and Jake are excited when Princess Bubblegum invites them to help her collect samples in the Desert of Wonders. But when their vessel is attacked by nasty goo monsters, Finn and Jake start to think the mission has been sabotaged by Princess Bubblegum's robot helper James.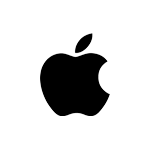 Episode 9 - Root Beer Guy / Apple Wedding
Root Beer Guy: Root Beer Guy works a boring job during the day and tries to write mystery stories at night. But his life is about to change when he witnesses Finn and Jake kidnapping Princess Bubblegum! There's only one problem: no one believes Root Beer Guy... / Apple Wedding: You are cordially invited to the Wedding of the Year: Tree Trunks and Mr. Pig are getting married!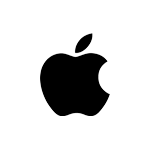 Episode 10 - Blade of Grass / Rattleballs
Blade of Grass: Finn and Jake decide it's time for Finn to get a new sword. Finn reluctantly buys a grass sword from a mysterious old man, but the sword turns out to be cursed! And unfortunately for our hero, all sales are final. / Rattleballs: Finn practices his sword fighting skills at the candy junkyard, where he meets an old gumball robot named Rattleballs. To Finn's shock, he finds out he's NOT the master swordsman he thinks he is. What the what?!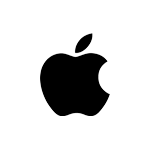 Episode 11 - Red Throne / Betty
Red Throne: When Flame King breaks out of his prison and takes over the Flame Kingdom again, Flame Princess turns to the one person she believes she can trust... Finn! But will Finn be able to put his feelings for Flame Princess aside long enough to help her reclaim her throne? / Betty: A magical disaster leaves Ice King powerless and he turns to Marceline, Finn, and Jake to help make things right.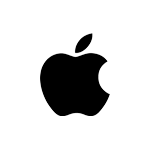 Episode 12 - Lemonhope Story I / Lemonhope Story II
Lemonhope Story I: Tired of all of Princess Bubblegum's talk about "responsibility," Lemonhope yearns for true freedom. So he sets off on the greatest adventure of his lemony life. / Lemonhope Story II: Though Lemonhope finds refuge from the desert with monster hunter Phlannel Boxingday, he might not be able to escape the ghosts of his past.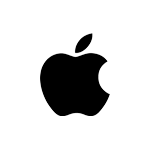 Episode 13 - Bad Timing / Billy's Bucket List
Bad Timing: Love is in the air when Lumpy Space Princess reconnects with an old classmate, but will her jealousy get in the way of finding true love? / Billy's Bucket List: Finn finds the hero Billy's bucket list and decides to complete the unfinished items as a final tribute.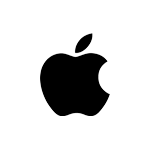 In order to keep our service free we display advertising and may earn affiliate fees for purchases you make on external sites that we partner with.
All content is © 2023 On TV Tonight unless pertaining to advertisers, companies, studios, movies and TV series listed on this site.