Modern Marvels Season 12 Episodes
Season 12 Episode Guide
Episode 6 - Engineering Disasters 18
We look at a 1999 tragedy, when three ironworkers plunged 200 feet when the basket in which they were working was struck by debris during construction of Milwaukee's Brewers Baseball Stadium. Next, we travel to a deadly explosion in China's Sunjiwan coal mine--antiquated equipment, minimal safety standards, and a rush to overproduce left the mines susceptible to fires, floods, and explosions. From the 1920s through the `50s, US shoe stores featured the fluoroscope. Based on an early Edison machine, the fluoroscope took x-rays to determine a customer's size--while emitting high doses of radiation. In California, we visit the Salton Sea, an unnatural body of water with no drainage that grows more salty and less hospitable to life daily. In the 1950s Soviet leaders embarked on a massive irrigation project that diverted water from the Aral Sea. Over time, the coastline receded 100 miles, killing off many species of fish and a once thriving fishing industry.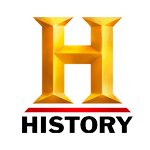 Episode 11 - Engineering Disasters 19
Examine one of the most mysterious maritime tragedies, when the sturdy Edmund Fitzgerald suddenly sank on a stormy night in November 1975; and unlock the mysteries of the rudder problems behind two Boeing 737 crashes--a 1991 United flight and 1994 US Air flight. Then, we take viewers inside one of the most dangerous but least-known nuclear disasters in US history--a meltdown at a secret government facility in 1959. We also travel to an oil storage facility where nearly 4-million gallons of diesel fuel suddenly flowed out as the storage tank cracked and catastrophically unzipped from top to bottom. Finally, we take a "close look" at microscopic structures causing gigantic problems in the electronics industry--tin whiskers, as they are known by researchers, that spontaneously grow from pure tin coatings on electronic boards and microchips.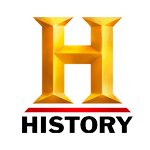 Episode 15 - '80's Tech
Remember "brick" cell phones, Pac-Man, Rubik's Cube, Sony Walkman, and the first music CDs? Remember all the new and exciting gadgets of the 1980s? Join us as we investigate the transition from Industrial to Information Age--a digital decade dedicated to ergonomics and entertainment. The microchip ushered in an era that revolutionized the way we work, play, and communicate. And we tour Silicon Valley--birthplace of some of the greatest inventions from an amazing time of change, including the modern personal computer. Steve "Woz" Wozniak tells us about the evolution of Apple computers, and we talk to Sony--makers of the Walkman, Betamax, and the first CD players. A visit to the Computer History Museum shows fun technological "artifacts", primitive by today's standards. At Intel, makers of the first microchips, we learn why technology moves at such a fast pace. We also take a ride in a DeLorean DMC-12 sports car--few things moved faster.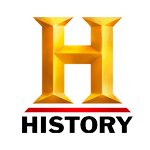 Episode 22 - Pirate Tech
Bold, cunning, and audacious, pirates are a breed of fighting men and women who have terrorized the high seas since before recorded history. At the height of their power in the 1700s they literally influenced the fate of nations when they became embroiled in the rivalry between England and Spain. This special will visit maritime museums and shipwreck sites, utilize walk-and-talk demonstrations of fire arms, swords, and navigation instruments to help spotlight the innovations pirates brought to maritime technology. Includes a look at how many pirates modified their ships to make them faster and more powerful.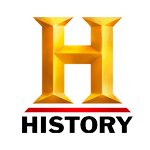 Episode 23 - World's Biggest Machines 5
Join us for another look at big machines. At NASA's Ames Research Center, we visit the world's biggest wind tunnel, part of the National Full-Scale Aerodynamics Complex, and one of the biggest and most complex flight simulators, NASA's Vertical Motion Simulator, or VMS. At the Joy Mining Machinery plant in Franklin, Pennsylvania, giant machine tools form, cut, and measure the enormous individual parts that make up a Continuous Miner, the biggest underground mining machine in the world. But big machines aren't limited to science and commerce. Ride with us on the biggest observation wheel in the world, the London Eye, which stands 443 feet high and provides a 360 degree unobstructed view of London. And we take a look at IMAX technology. The film, cameras, projectors, and theater screens are the largest in the world. Finally, we take a ride on every lawn tender's dream machine--the Claas Cougar, the world's biggest lawnmower.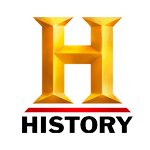 Episode 31 - Water
The transfer, consumption and search for water.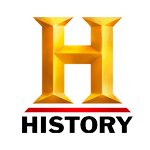 Episode 38 - Assembly Lines
Its efficiency has produced billions of products, from toys to Boeing 747s, cheaply and quickly. Follow the evolution of the assembly line, including its sometimes troubled relationship with the human beings who make it work. We'll see how Americans eventually overcame prejudices toward blacks and women in the factories during World War II. And we'll follow a family of four generations of Detroit auto assembly workers as they tell us how they dealt with the relentless pace of production. During the 1930s, assembly lines' frantic pace led to widespread labor unrest; and in the 1970s, it was a symptom of a greater concern for quantity than quality.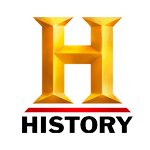 Episode 44 - Tomcat Sunset
Explore the legacy of the F-14 fighter jet, one of America's greatest aerial weapons ever built. Witness first hand the last F-14 catapult launches and arrested trap landings aboard the USS Theodore Roosevelt. Hear what the aviators and sailors, who have flown and maintained this iconic aircraft over the years, have to say about its long lived active duty career.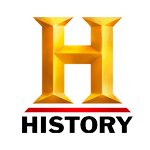 Episode 45 - Tobacco.
Discovered around 18,000 years ago, tobacco was first cultivated in the Andes between 5000 and 3000 B.C. At a modern tobacco farm in North Carolina, a farmer will show us how the crop is harvested and cured and we'll visit the Fuente cigar plantation in the Dominican Republic. While tobacco has brought pleasure to countless smokers the world over--it has sent millions to an early grave. In an interview with the Surgeon General, we will explore this leading public health issue. The show will also look at smokeless methods of consumption as well as explore the use of nicotine replacement therapy.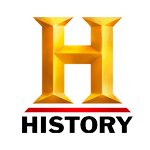 Episode 46 - The Telephone
From Alexander Graham Bell's crude creation to today's high-speed wireless networks, explore the past, present and future of the telephone.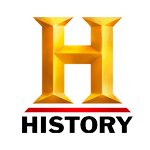 Episode 47 - The Supermarket
Our basic need and desire for food has made the supermarket one of the great success stories of modern retailing. Making customers' visits to the market as efficient as possible has led to many technological advancements such as bar coding and a scale that recognizes the type of produce placed on it. We'll explore the psychology of the supermarket including store layout, lighting, music and aromas that trigger the appetite. With a growing percentage of the public interested in eating healthier foods, organic grocers are carving out an increasingly large niche. These are just a few of the items worth checking out in this appetizing hour.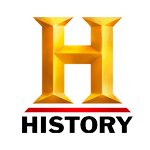 Episode 53 - Tea
After water, tea is the second most popular drink in the world. It has been around as a drink for 5000 years, and 6 billion pounds of tea are harvested annually. We begin with a trip to the Lipton's plant in Suffolk, VA., where state of the art machines crank out 24 million teabags a day, and then its off to the only tea plantation in the US, the 127 acre Charleston Plantation in South Carolina. We'll follow the flow of tea from England to the Colonies, where a tea tax precipitated the Boston Tea Party, and chronicle the brief but glorious age of the Clipper Ships, speed craft that brought tea from China to London in less than 100 days. Big news in the 20th century for the tea trade includes the emergence of herbal, powdered, iced and decaf teas. Tour the Celestial Seasonings plant in Boulder Colorado, and then visit a boutique tea garden where expensive teas sell for upwards of $300 a pot.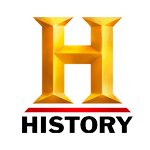 In order to keep our service free we display advertising and may earn affiliate fees for purchases you make on external sites that we partner with.
All content is © 2023 On TV Tonight unless pertaining to advertisers, companies, studios, movies and TV series listed on this site.