Modern Marvels Season 13 Episodes
Season 13 Episode Guide
Episode 2 - Environmental Tech
From the prairies of Saskatchewan to a Manhattan skyscraper we'll see the 21st Century's cutting-edge "green" technologies in action. New technologies such as carbon sequestration and bioremediation take on our most daunting environmental crises, from global warming and deforestation to nuclear waste and resource scarcity. See how blue-green algae are converted into automotive biofuel and methane from decomposing garbage is turned into clean-burning natural gas. Finally, we'll see how trees and other natural environments can be used as engineering materials to control flooding and rejuvenate dying rivers.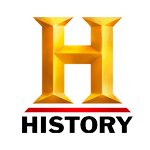 Episode 16 - Welding
It was a science first conjured amid the fiery ovens of ancient blacksmiths; today more than 50% of all U.S. products require some form of welding. Whether via electricity, flammable gases, sonic waves, or sometimes just raw explosive power, welding creates powerful bonds between metal unmatched by any other joining process. From high atop emerging 60-story towers on the Las Vegas strip to oil platforms hundreds of feet below the ocean, discover how welders forge the backbone of civilization. Learn about exciting new applications: how sound waves create bulletproof welds for contemporary body armor; the technologies behind robotic welding systems; and the knee-rattling impact of an explosion weld, the most powerful method of all.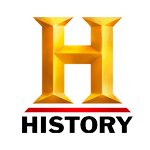 Episode 26 - Aluminum
This useful metal was once considered more valuable than gold. Watch as aluminum is stretched, pounded, melted and turned into foam. Did you know that aluminum is made out of a powder? Visit the widest rolling mill in the world where skins for the largest jets are made, then it's off to NASA to observe how aluminum is used to make reflective mirrors for telescopes. Discover the process of making aluminum foil and learn why aluminum baseball bats are better than wood.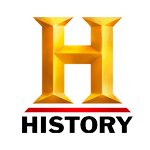 Episode 33 - Extreme Aircraft II.
Take a supersonic flight through a world of flying machines that are redefining our skies. Pull serious G's in the U.S. military's latest fighter jet: the F-35 Joint Strike Fighter. Riding shotgun in the lethal B-1B Lancer, and look close or you'll miss the swarm of MAV's (Micro Air Vehicles)--so small they are launched out of a backpack. The "vertical takeoff and landing" capable PAV's (Personal Aerial Vehicles) may be the answer to the commuting needs of tired travelers. Then, discover how a commercial jetliner has been retrofitted into the biggest flying fire truck the world has ever seen.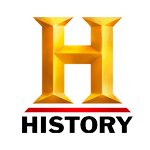 Episode 35 - Acid
It is the most widely produced chemical in the world and possibly the most dangerous. Take a look at the many uses of acid. See how the military harnesses acid to make the explosive "Comp B-4." Visit a sulfuric acid plant to see how acid can take the stain out of stainless steel and learn how it can be mixed to dissolve precious metal. At the Heinz vinegar plant discover why acid's sour taste is sweet. Finally, learn how acid loving bacteria in Yellowstone National Park may hold the key to a biological industrial revolution and meet a mad scientist who will demonstrate how acid can hollow out a penny and turn a hot dog to sludge!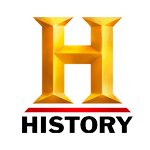 In order to keep our service free we display advertising and may earn affiliate fees for purchases you make on external sites that we partner with.
All content is © 2023 On TV Tonight unless pertaining to advertisers, companies, studios, movies and TV series listed on this site.