Taskmaster Season 11 Episodes
Find out where to watch Season 11 of Taskmaster tonight
Season 11 Episode Guide
Episode 1 - It's not your fault.
The 11th series of Taskmaster returns with a brand new cast of hopefuls all keen as a condiment to win television's most revered gong: a vague representation of Greg Davies's head sprayed with gold paint. The contestants are: Charlotte Ritchie, Jamali Maddix, Lee Mack, Mike Wozniak and Sarah Kendall. Taskmaster's official note-taker Alex Horne records the key details as pests are controlled and plates are delivered.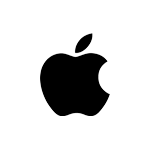 Episode 2 - The Lure of the Treacle Puppies.
Discord is apparent between the five contestants already as rows erupt over facial hair and the driving skills of Jamali Maddix. Taskmaster Greg Davies is likely pleased his usual divide and conquer tactics are paying early dividends, as he watches Mike Wozniak vault a high fence, Sarah Kendall wearing shoes on her knees and Charlotte Ritchie struggle with static electricity. Little Alex Horne is there too, with his Little Touch Screen Tablet.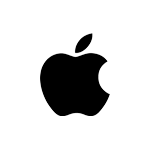 Episode 3 - Run up a tree to the moon.
Five comics continue their often fruitless, sometimes humiliating and occasionally successful attempts to impress Taskmaster Greg Davies by completing his fiendish and apparently pointless tasks. Taskmaster dogsbody Alex Horne records everything he sees in minute detail as Lee Mack takes on an audacious hammer throw, Sarah Kendall makes sitting down memorable and Jamali Maddix forgets his passport.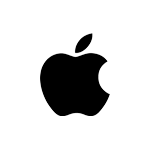 Episode 4 - Premature conker.
Comedian Sarah Kendall has set the early pace in this series of Taskmaster, but the other four contestants still have plenty of time to win points, catch up and emerge victorious with Greg Davies's gold bonce of glory. Charlotte Ritchie climbs a ladder with some loo roll, Mike Wozniak tries out a new catchphrase and Lee Mack terrifies an innocent member of the public. Taskmaster statistician Alex Horne has greased a lot of bottles this week.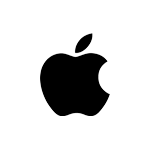 Episode 5 - Slap and tong.
Taskmaster Greg Davies is perched on his massive throne, primed to award more points to good, clever contestants and dispense more vitriol to bad, failing contestants. Little Alex Horne has to be on top of his game as Lee Mack raises serious questions surrounding the use of cling film, while Charlotte Ritchie anoints an insect and Jamali Maddix almost chokes on a many-sided dessert.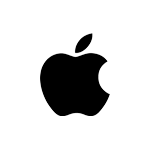 Episode 6 - Absolute casserole.
The quintet of comical competitors continue their quest to curry favour with the omnipotent Taskmaster, Greg Davies. Jamali Maddix decorates the caravan, Sarah Kendall is appalled by a kiwi fruit and, under severe pressure, Mike Wozniak delivers a revelation so visceral that it leaves Greg, his under-sized minion Alex Horne and the rest of the cast in a state of horrified delirium.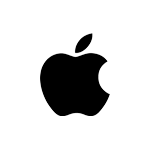 Episode 7 - You've got no chutzpah.
There are fires and alarms in this episode, though not at the same time, as Taskmaster Greg Davies grades the five courageous comics on their task-completion skills. Little Alex Horne is forced into supping cold soup, Lee Mack destroys a vole and Sarah Kendall invents a sweet dressing for an unusual salad. Also, Charlotte Ritchie provides sound effects for a set of Russian dolls.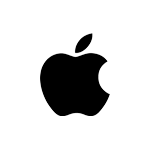 Episode 8 - An orderly species.
There are just three episodes left in the series and Sarah Kendall still leads the race to win Taskmaster Greg Davies's stupendous skull-trophy. But, the chasing pack are closing in, hoping beyond hope to score points by creatively munching on snacks (Charlotte Ritchie), drawing pretty wings (Jamali Maddix) and being honest about emergency plane landings (Lee Mack). Little Alex Horne watches it all unfold and makes neat notes for his Taskmaster Daddy.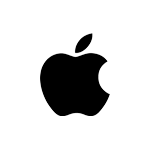 Episode 9 - Mr Octopus and Potty Hands.
It's the final episode before the Taskmaster Grand Final, making it a semi-final, of sorts. All five comic contestants still harbour hopes of winning Greg Davies's splendid gilded head, even if those hopes range from 'high' in the case of Sarah Kendall to 'forlorn' in the case of Charlotte Ritchie. Lee Mack has a makeover, Jamali Maddix gets destructive with some rubble and Mike Wozniak warns Alex Horne about some potentially dangerous dairy produce.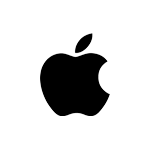 Episode 10 - Activate Jamali.
It's the Taskmaster Grand Final and the most coveted prize in TV, Greg Davies's golden head nestled on a spike, awaits one weary but jubilant competitor. For the other four, well, just a dark abyss where their careers used to be. Jamali Maddix gets his TV hosts mixed up, Charlotte Ritchie stumbles into some sand, Lee Mack dunks Alex Horne, Sarah Kendall stacks some fish fingers and Mike Wozniak staggers absolutely everyone. Again.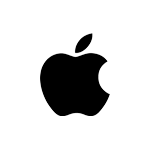 In order to keep our service free we display advertising and may earn affiliate fees for purchases you make on external sites that we partner with.
All content is © 2023 On TV Tonight unless pertaining to advertisers, companies, studios, movies and TV series listed on this site.