Taskmaster Season 7 Episodes
Find out where to watch Season 7 of Taskmaster tonight
Season 7 Episode Guide
Episode 1 - The Mean Bean.
It is series seven and the Taskmaster, Greg Davies, is back to send genuine fear coursing through the veins of five new contestants: James Acaster, Jessica Knappett, Kerry Godliman, Phil Wang and Rhod Gilbert. Today: velcro is key, tape is vital and bean juice is crucial. Greg's simpering sidekick Alex Horne supplies facts, figures and unconditional love.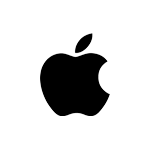 Episode 2 - My Eyes are Circles.
Kerry Godliman has an early lead in the race to win Taskmaster Greg Davies's perfect golden skull, but it's still very early days. Today, Phil Wang makes ogres poignant despite his eye-catching costume, Jessica Knappett beautifully mimics a funny noise and James Acaster finds various circles. Alex Horne carefully records it all for his beloved boss.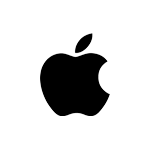 Episode 3 - Twelve Blush Majesty Two.
The five intrepid comics continue in their quest to win the greatest trophy in all of television, Taskmaster Greg Davies's gorgeous golden skull. In this episode, Rhod Gilbert force-feeds Greg's exec sec Alex Horne a jug of mocha, Kerry Godliman boshes a cricket ball with a croquet mallet and Phil Wang makes a really strange noise.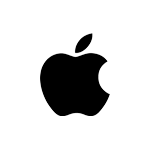 Episode 4 - OLLIE.
Another set of apparently meaningless tasks are handed to five comedians by Taskmaster Greg Davies and his genial companion Alex Horne. Why does Jessica Knappett pile shoes on some butcher's scales? What happens when James Acaster tries the emergency alarm on a lift? And will Rhod Gilbert regret smearing mustard in his eyes? All these questions will be answered - and more besides, we should wager.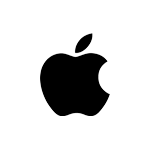 Episode 5 - Lotta Soup.
With his unassertive assistant Alex Horne at his side, Taskmaster Greg Davies aims more praise and vitriol at his poor cast of comics. Today, Rhod Gilbert endangers Alex's life (again), Jessica Knappett's sunny outlook on life is severely tested by a former traffic warden and Phil Wang has a lovely old time with a squeezy jar of mayonnaise.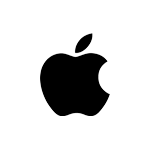 Episode 6 - A Coquettish Fascinator.
Series seven reaches the halfway stage and, with the possible exception of Phil Wang, all five competitors still have high hopes of winning Greg Davies's massive gold-plated noggin. Under the watchful eye of the Taskmaster's personal bootlick Alex Horne, Kerry Godliman and Jessica Knappett resort to soapy violence, while James Acaster callously ruptures a ukulele.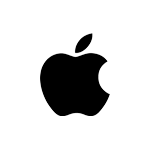 Episode 7 - The Perfect Stuff.
The five comedic contestants are forced by Taskmaster Greg Davies to feel festive this week, which results in Kerry Godliman making unusual use of a drainpipe. Meanwhile, Rhod Gilbert demonstrates some expert tear-tipping and James Acaster properly loses his rag over something to do with a garage. As always, Greg's bearded man-servant Alex Horne keeps it all ticking along with reams of fairly interesting facts and figures.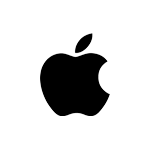 Episode 8 - Mother Honks Her Horn.
Phil Wang makes sure his outstanding outfit leaves even less to the imagination that it did before, Jessica Knappett demonstrates her mastery of a child's percussion instrument and James Acaster's dream comes true. All that and much, much more on this week's exciting episode of Taskmaster, with your regal host Greg Davies and his simpering secretary Alex Horne.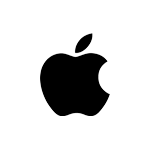 Episode 9 - The Pendulum Draws the Eye.
It's the penultimate episode of the series and with Greg Davies's shiny head trophy within touching distance, tensions begin to run high between the beleaguered contestants. Rhod Gilbert is at the centre of some satsuma-based controversy, Phil Wang finds his Bruce Lee costume offers an unexpected advantage and Kerry Godliman and Jessica Knappett try to play tennis with ukuleles. Alex Horne watches on, making thorough notes for his master.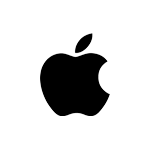 Episode 10 - I Can Hear It Gooping.
The series reaches its majestic climax. At the end of this show Greg Davies will award his coveted golden head to the contestant that has impressed him most (or disappointed him least) and they will bask in the glory of becoming only the seventh Taskmaster Champion in history. But who will it be? Probably not Phil Wang. But can he finally win an episode? Maybe. As usual, Alex Horne sits at Greg's side like an obedient pet chihuahua.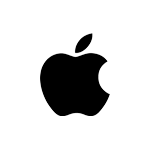 In order to keep our service free we display advertising and may earn affiliate fees for purchases you make on external sites that we partner with.
All content is © 2023 On TV Tonight unless pertaining to advertisers, companies, studios, movies and TV series listed on this site.