Taskmaster Season 13 Episodes
Find out where to watch Season 13 of Taskmaster tonight
Season 13 Episode Guide
Episode 1 - The Noise That Blue Makes.
The lion-like Taskmaster Greg Davies has dragged five more comics into his lair so he can pit them against each other and watch excitedly as they lose all dignity while fighting to win his golden head-trophy. The fresh fab five are: Ardal O'Hanlon, Bridget Christie, Chris Ramsey, Judi Love and Sophie Duker. Greg's loyal companion Alex Horne is on hand to invigilate their efforts while avoiding a small barrage of clementines.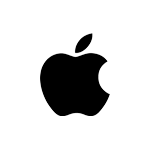 Episode 2 - Birdy Hand Finger.
Chris Ramsey leads the way after his opening night victory, but that merely makes him a target for the other four competitors desperate to lay their well-sanitised hands on Greg Davies's Taskmaster trophy. Greg's personal valet Alex Horne diligently notes facts and figures as Ardal O'Hanlon makes some sheep, Judi Love becomes a Queen, Sophie Duker wets some tea bags and Bridget Christie gets lost in a small field.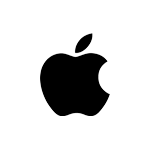 Episode 3 - I think I've got this.
In an unexpected interpretation of a task, Bridget Christie shoves a cuddly toy inside a traffic cone to create a scene that almost reduces Little Alex Horne to tears. Taskmaster Greg Davies is surprisingly sympathetic to his valet's distress, but is less forgiving of Sophie Duker's dinosaur impression. Ardal O'Hanlon is defeated by a robot, Chris Ramsey is impressed with a hose and Judi Love is confident about everything except marbles.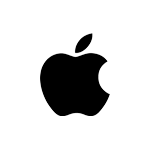 Episode 4 - Shoe Who.
The Taskmaster's diminutive sidekick Alex Horne suffers for his boss as he is pelted with milk by Chris Ramsey and with gin by Sophie Duker. Bridget Christie has many questions concerning shoes, Judi Love is bewildered by some flags and Ardal O'Hanlon looks a bit bereft. Greg Davies glowers from his throne and hands out points to those that deserve them.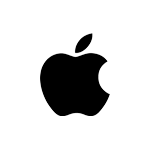 Episode 5 - Having a Little Chuckle.
Several members of the cast become baffled by things as apparently simple as a high five and a fish tank, which doesn't bode well as they continue their quest to win Greg Davies's gilded bonce. Alex Horne records the minutiae of each task as Ardal O'Hanlon discovers that a mallet floats, Bridget Christie has a present for the Taskmaster and Sophie Duker covers some keys in saliva.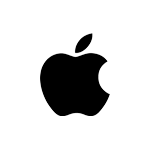 Episode 6 - The 75th Question.
It's the midway point of the series and Bridget Christie leads the pack as the five comics have another bash at attempting to impress the fearsome Taskmaster, Greg Davies. Ardal O'Hanlon straddles a mannequin, Judi Love demands access to a puppy, Sophie Duker solves a crime and Chris Ramsey takes a sausage to the nostril. Meanwhile, Greg's tiny secretary Alex Horne shows off his mastery of mimicry.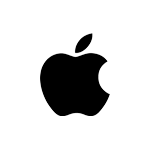 Episode 7 - Heg.
A sound knowledge of food and drink is required this week as Ardal O'Hanlon indulges in a plant-based snack and Sophie Duker pours liquids down a giant tube. Elsewhere, Judi Love impresses the Taskmaster with tales of celebrity encounters, Bridget Christie browns a bun and Chris Ramsey considers consuming dried spaghetti. Alex Horne does his absolute best to keep his master, Greg Davies, feeling chipper.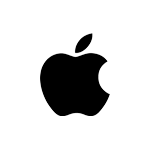 Episode 8 - You Tuper Super.
The Taskmaster's assistant Alex Horne may be little, but Chris Ramsey finds he can still fit into his horrible slip-on shoes. Greg Davies delivers more rough justice as he watches Ardal O'Hanlon sing about leaning on a fence, Judi Love design some classy headgear, Bridget Christie phone a friend and Sophie Duker display genuinely world class levels of endurance and fortitude.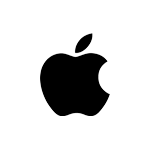 Episode 9 - It Might Be Wind.
It's the business end of the series and our courageous quintet of comedians can almost taste the metallic tang of Greg Davies's prestigious head-trophy. Of course, only one will get their hands on it and who that is may just depend on whether Greg finds himself impressed by Bridget Christie's connections with Welsh royalty or Judi Love poking a shoe under a curtain. Alex Horne keeps tabs on everything with his usual relentless efficiency.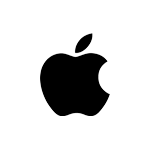 Episode 10 - The House Queens.
The furious race to claim Greg Davies's gleaming trophy reaches its glorious climax in the Taskmaster Grand Final. Will Ardal O'Hanlon wear that red leather jacket? Why does Sophie Duker dislike ducks? Why is Chris Ramsey rapping about aubergines? Can Bridget Christie whistle? And will Judi Love finally win an episode? Whatever the answers, Alex Horne will be noting it all down in shorthand so he can type it up later for his official records.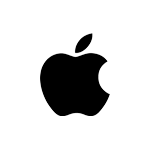 Episode 11 - Ny Special - Basic recipe 28.
Taskmaster Greg Davies and his bottom shelf elf Alex Horne welcome five special guests for this one-off festive treat. Adrian Chiles, Claudia Winkleman, Jonnie Peacock, Lady Leshurr and Baroness Sayeeda Warsi are the competitors with a keen desire to lay claim to Greg's unique Trophy of Eyebrows. But how will they fare when faced with tasks involving eggs, vinegar and an inordinately long pole?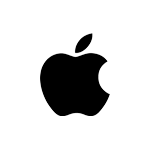 In order to keep our service free we display advertising and may earn affiliate fees for purchases you make on external sites that we partner with.
All content is © 2023 On TV Tonight unless pertaining to advertisers, companies, studios, movies and TV series listed on this site.