Taskmaster Season 12 Episodes
Find out where to watch Season 12 of Taskmaster tonight
Season 12 Episode Guide
Episode 1 - An Imbalance In the Poppability.
Greg Davies and his Little Alex Horne welcome five fresh competitors to a new series of Taskmaster. Alan Davies, Desiree Burch, Guz Khan, Morgana Robinson and Victoria Coren Mitchell are the funny folk desperate to lay their sticky mitts on Greg's coveted golden head-trophy. This week: creepers, catapults and one (fake) cactus.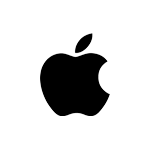 Episode 2 - Oatmeal and Death.
The five comedic contestants continue competing against each other for the right to call Greg Davies's golden head their own. For the first time this series, they'll need to show off some teamwork as they are faced with a mountain to climb. Alex Horne keeps a diligent record of events as Morgana Robinson investigates some suspect doggy bags and Guz Khan slaps a bouncy rabbit.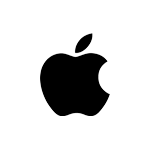 Episode 3 - The End of the Franchise.
The perfect Taskmaster contestant should be as versatile as an egg, able to turn their hand to anything from construction to choreography. This is the contestant Greg Davies dreams of, yet instead he gets Victoria Coren Mitchell drawing an exploding cat, Alan Davies hurting himself with a rubber band and Desiree Burch doing something inexplicable with sand. Greg's miniature sidekick Alex Horne provides the statistical analysis.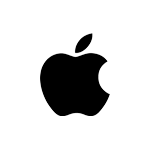 Episode 4 - The Customised Inhaler.
Little Alex Horne, assistant to the Taskmaster in every conceivable area of his life, is all excited in this episode because of a task involving a fiendish riddle. Meanwhile, Morgana Robinson drenches herself in peas, Victoria Coren Mitchell learns a new skill, Desiree Burch makes a political statement with jam, Alan Davies piles on the sunglasses and Guz Khan pens a new song. Greg Davies is by turns impressed and really quite cross.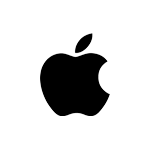 Episode 5 - Croissants Is Croissants.
Taskmaster is celebrating its 100th episode! Perhaps this will signal a new start for the complicated relationship between Greg Davies and his simpering secretary Alex Horne. Or, perhaps not. Elsewhere, Victoria Coren Mitchell celebrates with a flapjack, Morgana Robinson celebrates by slicing up some plastic balls and Guz Khan celebrates by barricading himself into the Taskmaster house. Happy birthday, Taskmaster!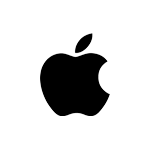 Episode 6 - A Chair In a Sweet.
Greg Davies climbs aboard his judgement throne once more and tells his cracking cast of comics exactly what he thinks of their efforts to impress him. Will he be pleased with Desiree Burch affixing tennis balls to gaffer tape? Or Victoria Coren Mitchell constructing a rudimentary pulley system? Or Alan Davies seeing how many circles he can carry? Dedicated stenographer Alex Horne carefully writes it all down for the history books.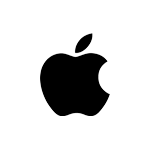 Episode 7 - The Integrity of the Product.
Guz Khan currently holds a slender lead in this series, but with four episodes to go, any one of our five famed comics could easily walk off with Greg Davies's gorgeous golden head tucked under their arm. Alex Horne lends his considerable acting skills to a promotional film, while Morgana Robinson passes a pole through a sponge and Victoria Coren Mitchell tries to come to terms with a swanee whistle.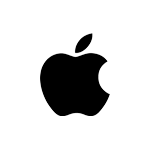 Episode 8 - A couple of Ethels.
The five comics continue their quest to join the elite pantheon of greats who get to put 'Taskmaster Champion' on their business cards. The lengths that they'll go to in the hopes of being crowned by Greg Davies grow ever longer in this episode, as Desiree Burch draws on her own face, Guz Khan endures a ball to the groin and Alan Davies loses an eye. Alex Horne makes notes and adds them to his big Taskmaster database.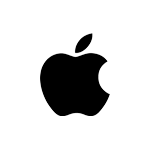 Episode 9 - Nothing Matters.
It's the penultimate show of the series and with scores tight, all five contestants still have hopes of being crowned the 12th Taskmaster Champion. Greg Davies barely conceals his contempt as he witnesses Alan Davies yawn at a friend, Victoria Coren Mitchell throwing paint and Alex Horne blowing cold air down Desiree Burch's neck via a long tube.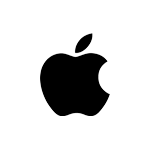 Episode 10 - Caring Uncle Minpict.
As Series 12 closes with the Grand Final, who will claim television's ultimate prize: Greg Davies's gilded bonce on a short spike. With just one lap left to run, witness Guz Khan joyously gobbling chocolates, Victoria Coren Mitchell trying to decipher Alan Davies's unfathomable body movements and Desiree Burch writing a persuasive song for Little Alex Horne.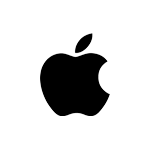 In order to keep our service free we display advertising and may earn affiliate fees for purchases you make on external sites that we partner with.
All content is © 2023 On TV Tonight unless pertaining to advertisers, companies, studios, movies and TV series listed on this site.