Diners, Drive-Ins, and Dives Season 21 Episodes
Find out where to watch Season 21 of Diners, Drive-Ins, and Dives tonight
Season 21 Episode Guide
Episode 1 - Roadtrippin' in Beantown
This trip, Guy Fieri's parking the Camaro in Beantown for an all-Boston smorgasbord. Just outside the city in Allston, two restaurants sharing one kitchen cooking up totally different menus; Mexican street food on one side and gastropub standouts, like killer gravlax and dynamite chicken sausage, on the other. Then in South Boston, the authentic Polish restaurant dishing out righteous pierogi and an old-country fried pork favorite, where he's joined by Anthony Shriver, founder of Best Buddies International, and former NFL player Dan Koppen.
Episode 2 - Seriously Saucy
This trip, Guy Fieri's toppin' off some righteous dishes with all kinds of sauce. In Cincinnati, the funky cafe putting their creative spin on barbecue chicken and vegan chili, where he meets former MLB player Ryan Ludwick for a bite. In Boston, the neighborhood spot spicing up everything from lemongrass chicken to sloppy Joe's with some killer specialty sauces, where he's joined by chef friend and GGG winner Samuel Monsour. And in Jackson, Wyo., the century-old log cabin housing an eclectic menu of totally homemade standouts, like scratch-made ramen and pork ragu.
Episode 3 - Cross-Country Classics
This trip, Guy Fieri's roadtrippin' all over the country for some home-style cooking. In Boston, the funky neighborhood joint cranking out Southern staples, like chicken and waffles and off-the-hook tots. In Carmel, Calif., Robert Irvine's riding shotgun to check out the cool cafe centered around scratch-made classics, like amped-up biscuits and gravy and brisket chili. And in Superior, Wis., the sports bar scoring with classics like house-cured meat pizza and a super special chicken sandwich.
Episode 4 - Worldwide Flavorfest
This trip, Guy Fieri's getting a taste of global flavor. In Cincinnati, the Jamaican joint firing up their trademark jerk chicken and spicy snapper. In Boston, the lunch-only spot serving a full plate of authentic Italian, like porcini cascioni and rosettes. And in Duluth, the flavorful border dweller dishin' out a taste of Thailand with dishes like the Bangkok burrito and a killer lamb curry.
Episode 5 - Small Town Standouts
This trip, Guy Fieri's hitting up some small towns with big flavor. In Parkland, Wis., the roadside bar serving sandwiches stuffed with the bomb brisket and crispy pork belly. In Jackson, Wyo., the organic spot dishin' out ethnic-inspired eats, like the Asian bison bowl and Thai curry soup. And in Lancaster, Ore., the farmland favorite firing up a monster burger and a unique twist on pizza.
Episode 6 - One Street Wonders
This trip, Guy Fieri's headed to Cincinnati to three righteous restaurants all sitting pretty on one street. First, the funky pub where a husband/wife duo's dishing out all kinds of creative hot dogs and sammies. Then, a real deal Belgian spot cooking up legit waffles and beer cheese pretzels. And, the Southwestern spot servin' up short rib tacos and a killer chicken torta.
Episode 7 - Old School Joints
This trip, Guy Fieri's getting a taste of yesteryear. In Duluth, the Italian market/restaurant stacking up hearty homemade lasagna and a monster muffaletta. In Eugene, Ore., DDD's first all-vegan spot serving their signature tofu sammy and frozen peanut butter pie. And in Delta, Wis., the real deal retro diner dishing out righteous red-eye gravy and a surprising spin on the pancake, where he's joined by Jimmy John Liautaud and his family.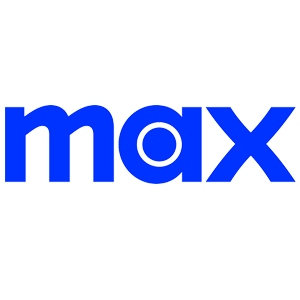 Episode 8 - Meat in the Middle
This trip, Guy Fieri's grabbing dishes stacked and stuffed with off-the-hook goodness. In Baltimore, the cozy pasta bar rolling out righteous ravioli and topping things off with killer clams. In Eugene, Ore., the sandwich food truck creating a meaty, cheesy masterpiece and a double dose of pork. And in Cable, Wis., the small town favorite charging up their barbecue with espresso and firing up creme brulee French toast.
Episode 9 - Soup-Centric
This trip, Guy Fieri's filling up on some serious soup. In Baltimore, the authentic Irish pub serving up seafood gumbo and a twist on traditional corned beef and cabbage. In Eugene, Ore., the joint dishing out 80 different kinds of soup, from a Middle Eastern take on lamb to Peruvian pork and quinoa. And in Cincinnati, the Vietnamese spot cranking out phenomenal pho and a banh mi sandwich turned on its head.
Episode 10 - All Baltimore, All the Time
This trip, Guy Fieri's hitting the pavement for a tasty tour of Baltimore. First, just off Dundalk Ave, the local legend cranking out all kinds of crab plates. Then in the Hamilton neighborhood, the farm-to-table spot cooking up bacon-wrapped meatloaf and Asian braised pork. And in the Upper Fells Point neighborhood, the funky pizza joint firing up some outta bounds pies and savory risotto balls.
Episode 11 - Chicken Chowfest
This trip, Guy Fieri's filling up on winner winner chicken dinners. In Baltimore, the local landmark dishing out wicked wings alongside a killer steak wrap. In Eugene, Ore., the soul food joint smoking the bomb barbecue bird and slinging their signature burger. And in Des Moines, the Southern spot serving up legit fried chicken and decadent red velvet waffles.
Episode 12 - Fresh Fish and Funky Chicken
This trip, Guy Fieri's hittin' the road for some outrageous seafood and tasty bird. In Des Moines, the trophy-winning barbecue joint smokin' up all kinds of unique wings and dishing out an out-of-bounds apple dumpling dessert. Across town in West Des Moines, a real deal Ecuadorian spot cookin' up authentic specialties like chicken with rice and pork with hominy. And in Eugene, Ore., the seafood market serving up totally fresh caught Dungeness crab and a legit Cajun crawfish pie.
Episode 13 - Oldies But Goodies
This trip, Guy Fieri's hitting up some legit local landmarks. In Des Moines, the historic drive-in famous for their nearly century-old chili recipe. In Leeds Point, N.J., the scenic seaside joint serving up fresh catch since the 1930s. And in Brigantine, N.J., the old-school butcher shop cranking out righteous homemade sausage and real deal jerky.
Seasons
Season 1 , Season 2 , Season 3 , Season 4 , Season 5 , Season 6 , Season 7 , Season 8 , Season 9 , Season 10 , Season 11 , Season 12 , Season 13 , Season 14 , Season 15 , Season 16 , Season 17 , Season 18 , Season 19 , Season 20 , Season 21 , Season 22 , Season 23 , Season 24 , Season 25 , Season 26 , Season 27 , Season 28 , Season 29 , Season 30 , Season 31 , Season 32 , Season 33 , Season 34 , Season 35 , Season 36 , Season 37 , Season 38 , Season 39 , Season 40 , Season 41 , Season 42 , Season 43 , Season 44

In order to keep our service free we display advertising and may earn affiliate fees for purchases you make on external sites that we partner with.
All content is © 2023 On TV Tonight unless pertaining to advertisers, companies, studios, movies and TV series listed on this site.