Diners, Drive-Ins, and Dives Season 25 Episodes
Find out where to watch Season 25 of Diners, Drive-Ins, and Dives tonight
Season 25 Episode Guide
Episode 1 - Soakin' Up Maui
This trip, Guy Fieri's cruisin' the islands with his buddy, Chef Reno Henriques, on a culinary tour of Maui, Hawaii. First, a real-deal taste of regional favorites like loco moco and kalbi ribs. Then, a legit barbecue joint smoking up St. Louis-style ribs and the bomb burnt ends, and a food truck dishin' out the freshest catch served raw, baked and even deep-fried.
Episode 2 - Asia, Africa and India
This trip, Guy Fieri's going international with flavors from Asia, Africa and India. In Los Angeles, a funky fast Filipino joint spicin' up house-made hot dogs and piling pork adobo onto grilled cheese. In San Francisco, a Triple-G competitor adding Ethiopian flair to chicken jambalaya and fresh catch. And in Minneapolis, a lights-out Indian joint killin' it with classics like tikka masala and naan.
Episode 3 - Creole, Cold Cuts and Crepes
This trip, Guy Fieri's cookin' up everything from creole to cold cuts to crazy Asian crepes. First, a multi-generational joint bringing New Orleans to Los Angeles with off-the-hook gumbo and etouffee. In Minneapolis, a unique deli stacking sandwiches with vegan turkey, vegan cheese and Italian meat-free "meats." And in Maui, Hawaii, a noodle spot dishin' out righteous ramen and off-the-chain Vietnamese crepes.
Episode 4 - Chew and Brew
This trip, Guy Fieri's grabbin' some grub cooked up at pubs! In Minneapolis, a big-time brewery cooking up dishes like righteous pulled pork and a killer brisket sandwich. In Miami, a craft drink and beer joint serving southern favorites like hen and dumplings and a lamb belly BLT, where he's joined by Harry Wayne "K.C." Casey from KC and the Sunshine Band. And in Los Angeles, an Italian restaurant and bar dishin' out a mega-meat pizza and wild boar gnocchi.
Episode 5 - Global Greats
This trip, Guy Fieri's going global with international flavors. In Maui, Hawaii, a funky sushi joint serving up righteous rolls and ice cream made with a local favorite. In Los Angeles, a 70-year-old Italian spot servin' up their legendary spins on pizza and lasagna. And in Minneapolis, a Middle Eastern market, restaurant and hummus factory serving up serious shawarma and lights-out falafel.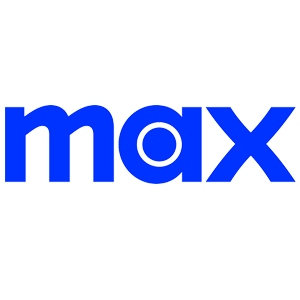 Episode 6 - Sausage, Seafood and Shawarma
This trip, Guy Fieri's taking an eclectic, global-infused tour of Flavortown. In Minneapolis, a neighborhood Italian spot carrying on a fun, family pizza-making tradition. In Miami, a champion chef cookin' Haitian classics like griot, snapper and octopus. And in Portsmouth, NH, a funky joint putting their own spin on street food from around the world.
Episode 7 - Cosmopolitan Comfort
This trip, Guy Fieri's grabbing all kinds of cosmopolitan comfort food. In Portsmouth, New Hampshire, a righteous joint puttin' a New England spin on corned beef and cabbage, plus a fresh take on stroganoff. In Los Angeles, a mother-daughter team dishing out authentic Ethiopian specialties. And in Minneapolis, an over-the-top hot dog spot loadin' up with beef, sausage and even lamb poutine.
Episode 8 - Burgers, Buns and Bagels
This trip, Guy Fieri's pickin' up everything from burgers to buns to bagels. In Portsmouth, N.H., an amped-up deli serving up lights-out lamb burgers and righteous ribs. In Los Angeles, a Koreatown favorite loadin' up Asian buns and a unique bacon-corn bar dish. And in Plainsboro, N.J., a world-class bagel shop spicing up their specialty and topping things off with Jersey's famous pork roll.
Episode 9 - Big Food, Small Towns
This trip, Guy Fieri's stopping in small towns to dig in to big-time eats. In Raymond, N.H., a blow-your-mind butchery loadin' up their burgers and crankin' out scratch-made corn dogs. In Vincentown, N.J., a multi-generational diner making mile-high meatloaf and a triple-decker apple pie French toast. And in Rocky Hill, N.J., a 1700s inn turned gastropub dishin' out a tomato twist on burgers and a funky spin on disco fries.
Episode 10 - From Port to Port
This trip, Guy Fieri's going from Portsmouth, New Hampshire to Portland, Ore. for righteous coast-to-coast flavor. In Oregon, a Spanish spot serving outrageous octopus and an homage to the chef's childhood. Plus, a multitasking market sandwiching polenta and cookin' up grandma's take on biscuits and gravy. And in New Hampshire, a modern cantina puttin' out the pork, from belly tacos to a pig's head platter.
Episode 11 - Turkey-giving
This trip, Guy Fieri is dishin' out the spirit of Thanksgiving! In Princeton, N.J., Rev Run jumps in at a crepe place serving their take on a turkey club and a 20-layer cake. Plus, in Somersworth, N.H., a cafe-bakery cookin' up terrific turkey meatloaf and a killer haddock sandwich. And in Louisville, Ky., a spot dishing out rockstar food to the community, with a "pay-what-you-can" mission.
Episode 12 - Brunch, Bologna and Burgers
This trip, Guy Fieri's grabbing everything from brunch to burgers! In Louisville, Ky., a breakfast-lunch spot crankin' out southern comfort like lamb grits and fried bologna, where he's joined by Damaris Phillips. Then, an eclectic burger joint cooking up a pork belly Cuban and killer veggie burger. And in Portland, Ore., a diner-restaurant mashup dishin' out decadent donut sliders and chicken and waffles with a kick.
Episode 13 - Carnivore Creations
This trip, Guy Fieri's getting right to the meat of the matter with some carnivore creations. In Portland, Ore., a bomb butchery puttin' out porchetta and a unique style of prosciutto. In Louisville, Ky., a righteous barbecue joint rubbing down the wings and the ribs. And in Hamilton, N.J., a cafe serving their spin on a steak sandwich and chicken panini.
Seasons
Season 1 , Season 2 , Season 3 , Season 4 , Season 5 , Season 6 , Season 7 , Season 8 , Season 9 , Season 10 , Season 11 , Season 12 , Season 13 , Season 14 , Season 15 , Season 16 , Season 17 , Season 18 , Season 19 , Season 20 , Season 21 , Season 22 , Season 23 , Season 24 , Season 25 , Season 26 , Season 27 , Season 28 , Season 29 , Season 30 , Season 31 , Season 32 , Season 33 , Season 34 , Season 35 , Season 36 , Season 37 , Season 38 , Season 39 , Season 40 , Season 41 , Season 42 , Season 43 , Season 44

In order to keep our service free we display advertising and may earn affiliate fees for purchases you make on external sites that we partner with.
All content is © 2023 On TV Tonight unless pertaining to advertisers, companies, studios, movies and TV series listed on this site.