The Simpsons Season 20 Episodes
Find out where to watch Season 20 of The Simpsons tonight
Season 20 Episode Guide
Episode 1 - Sex, Pies, and Idiot Scrapes
Homer is sent to jail after a brawl at the St. Patrick's Day parade. When he goes to get his bail bond, Homer meets Lucky Jim and "Wolf the Bounty Hunter" and decides to try his own hand at the lucrative but deadly profession. Meanwhile, unbeknownst to her, Marge begins working at an erotic bakery.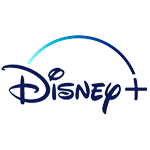 Episode 2 - Lost Verizon
Bart takes a job at a country club and watches celebrities playing golf. When Bart finds Denis Leary's cell phone, he decides to keep the cell and makes prank calls to all over the world pretending to be Leary. After Marge discovers what Bart has done, she calls Leary to return the phone. But he has an idea to activate the GPS system on the phone so Marge can track Bart's every move.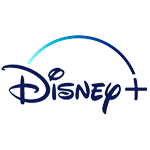 Episode 3 - Double, Double, Boy in Trouble
When Lenny wins the lottery and invites the Simpsons to a celebratory party, Bart meets his doppelganger, Simon Woosterfield, who is a member of the richest family in Springfield. Simon and Bart decide to switch places, and Bart arrives at the lavish Woosterfield mansion. As Simon adjusts to the life over at the Simpson household, Bart notices his new siblings acting strangely toward him.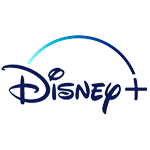 Episode 4 - Treehouse of Horror XIX
First, Transformer-like robots duke it out in Springfield. Then Homer kills off celebrities so their likenesses can be exploited free-of-charge. And Lisa accompanies Milhouse to a pumpkin patch to await the appearance of the Grand Pumpkin, but when he finally appears, the Grand Pumpkin goes on a rampage to avenge all the pumpkins carved and tortured in the name of Halloween.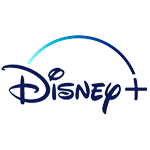 Episode 5 - Dangerous Curves
Homer and Marge have a series of flashbacks when they take a trip to a cabin. They recall an encounter with Flanders and Maude 20 years prior at the same cabins, where Flanders insisted Homer and Marge stay in separate rooms. Later, they recall meeting members of the opposite sex who nearly wooed them away from each other. Bart and Lisa also reflect on happier times from their childhood.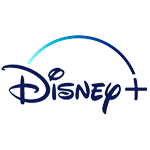 Episode 6 - Homer and Lisa Exchange Cross Words
Lisa discovers her talent for doing crossword puzzles and becomes an expert cruciverbalist, and she soon enters a citywide crossword puzzle tournament. Homer, short on cash after abandoning his professional break-up artist business, goes to cheer Lisa on and discovers a crossword puzzle betting ring. In the ultimate betrayal, Homer profits from betting against Lisa in the championship match.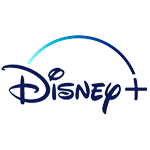 Episode 7 - MyPods and Boomsticks
The Simpsons take a trip to the mall where Bart interrupts Steve Mobbs with his own voiceover, causing pandemonium. On his way home, Bart narrowly escapes punishment and befriends a Muslim boy named Bashir. Homer becomes suspicious and invites Bashir and his parents over for dinner, where he offends them. Homer goes to their home to apologize, but instead he snoops around their house.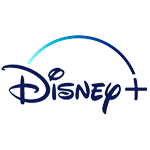 Episode 8 - The Burns and the Bees
Mr. Burns wins a basketball team in poker and decides to win over the basketball fans of Springfield by building a sports arena. Unfortunately, Springfield's last bee colony is located on the proposed site and Lisa is spearheading a movement to protect them. Homer attempts to help the bee population by mating the bees with Africanized bees, creating a swarm that disrupts Burns' opening night.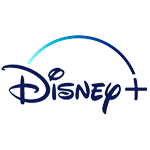 Episode 9 - Lisa the Drama Queen
Lisa befriends a highly creative girl who develops a fantasy world only the two of them share. As they go deeper into their make-believe universe, Marge becomes concerned. She forbids Lisa to see her new friend again, but Lisa defies Marge and runs away with Juliet. Lisa discovers that living a life of fantasy is increasingly unpleasant, and in the end is greatly relieved to return to reality.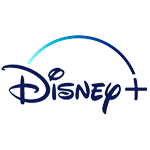 Episode 10 - Take My Life, Please
Homer learns that he was elected class president, but the election was stolen from him by his high school principal. At Luigi's Italian restaurant, Homer meets an old Italian man who can show him visions of what his future as class president would have been like. Homer sees a life he could have led filled with riches and success, and his family must find a way for him to be happy the way he is.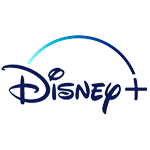 Episode 11 - How the Test Was Won
When Springfield Elementary must take the Vice-President's Assessment Test, the superintendent arranges to have all the poor students taken out of school for the day. Principal Skinner is tricked into accompanying the delinquents, and they must work together to find their way back from the heart of Capital City.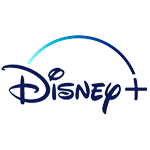 Episode 12 - No Loan Again, Naturally
The Simpsons spend too much money on an annual Mardi Gras bash, and when the rate on their home equity loan goes up they lose their home. Ned Flanders takes pity on the family and buys their home to rent back to them. When they ask Ned, their new landlord, for excessive repairs, he evicts them. But when a new couple tries to rent the home, a melancholy Ned realizes he misses the Simpsons too much.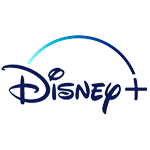 Episode 13 - Gone Maggie Gone
A rare solar eclipse temporarily blinds Marge. Without her in charge, rats take over the kitchen, and when Homer gets poison to kill them, he must briefly set Maggie down outside a convent, where the nuns take her in. Meanwhile, Lisa uncovers a plot to bring everlasting peace to Springfield, involving a mystical gem, the founding fathers, and Principal Skinner's mother's minivan.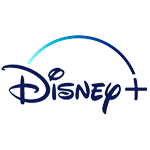 Episode 14 - In the Name of the Grandfather
The Simpsons let Grampa down and agree to do one thing he's always wanted. They fly to Ireland to visit a pub Grampa loved as a young man, and wind up buying it, only to find that the Irish no longer want to hang out in pubs. The Simpsons bring Moe over to give them advice, and he suggests they allow smoking in the pub, which runs them afoul of Irish law.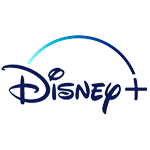 Episode 15 - Wedding for Disaster
Homer and Marge discover that due to a problem with Reverend Lovejoy's certification, they are not legally married. Homer tries to give Marge the large, fancy wedding he never could--and then he disappears right before the ceremony. He turns up a captive to a mysterious stranger a la the film "Saw," and Bart and Lisa must uncover who is behind the plot.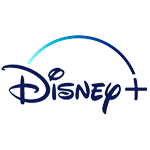 Episode 16 - Eeny Teeny Maya, Moe
Moe meets a woman online who turns out to be three feet tall. He falls in love but finds that his own shortcomings are too great for the relationship to survive. Meanwhile, Homer finds a new playground for Maggie that seems idyllic--until she runs into some baby bullies. Marge suspects that something is wrong, and, with misgivings, decides to electronically pry into Homer's daddy-daughter time.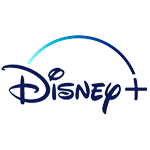 Episode 17 - The Good, the Sad and the Drugly
Bart meets a sweet fifth-grade girl who makes him pretend to be a goody two-shoes. But when a jealous Milhouse learns of the romance, he threatens to reveal Bart's past. Meanwhile, Lisa becomes depressed at the fate of the world. She is cheered up by an anti-depressant for children, Ignorital, until Marge realizes her daughter has lost too much touch with reality.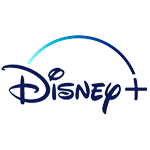 Episode 18 - Father Knows Worst
Homer observes how poor a student Bart is, and how unpopular Lisa is, so he tries to get more involved with their lives. But he discovers that with his "helicopter parenting", he may have hovered too close to his children's lives. Meanwhile, Marge discovers a sauna in the basement of the Simpson house. Afraid it will be abused if she tells others about it, she keeps it a secret for herself.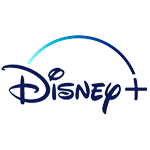 Episode 19 - Waverly Hills 9-0-2-1-D'oh
A visit to Springfield Elementary convinces Marge the kids need a better school. The Simpsons rent a tiny apartment in an upscale neighborhood to enroll in a better school district. Marge and Homer discover that the intimacy of the apartment rekindles the spark in their marriage, but Lisa discovers that the other students in her new school are not as welcoming as she would have hoped.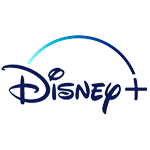 Episode 20 - Four Great Women and a Manicure
Marge takes Lisa for her first mani-pedi. While there, the two swap stories about powerful women through history: the Virgin Queen, Elizabeth I, who defeated the Spanish Armada; the beautiful and virtuous Snow White; the ambitious and tragic Lady Macbeth; and author of "The Fountainhead", Ayn Rand.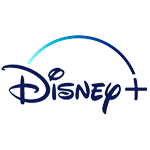 Episode 21 - Coming to Homerica
When Krustyburger serves tainted barley, the barley suppliers in Ogdenville are forced out of work. They emigrate to Springfield, where they prove to be hardworking and polite. But as they become more and more a part of Springfield's daily life, Homer and his friends form a border brigade to keep them out, culminating in the building of a wall between the two cities.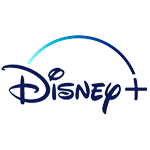 Seasons
Season 1 , Season 2 , Season 3 , Season 4 , Season 5 , Season 6 , Season 7 , Season 8 , Season 9 , Season 10 , Season 11 , Season 12 , Season 13 , Season 14 , Season 15 , Season 16 , Season 17 , Season 18 , Season 19 , Season 20 , Season 21 , Season 22 , Season 23 , Season 24 , Season 25 , Season 26 , Season 27 , Season 28 , Season 29 , Season 30 , Season 31 , Season 32 , Season 33 , Season 34

In order to keep our service free we display advertising and may earn affiliate fees for purchases you make on external sites that we partner with.
All content is © 2023 On TV Tonight unless pertaining to advertisers, companies, studios, movies and TV series listed on this site.